Book a FREE Roofing Inspection!
A Roofing specialist will call you to schedule your appointment!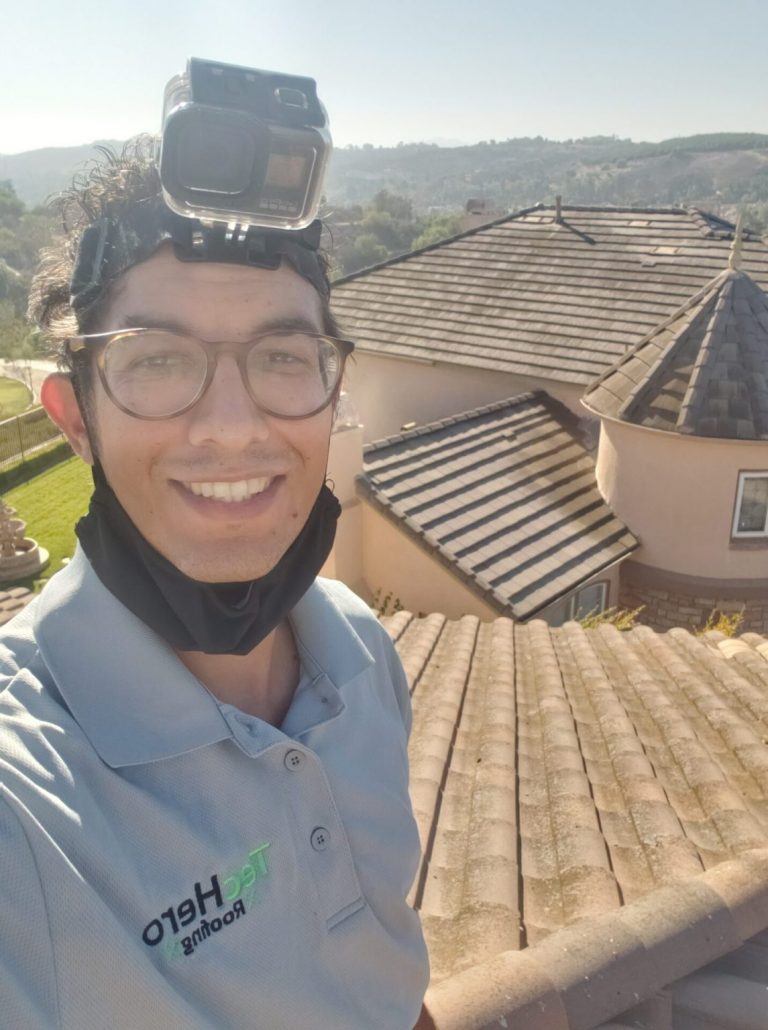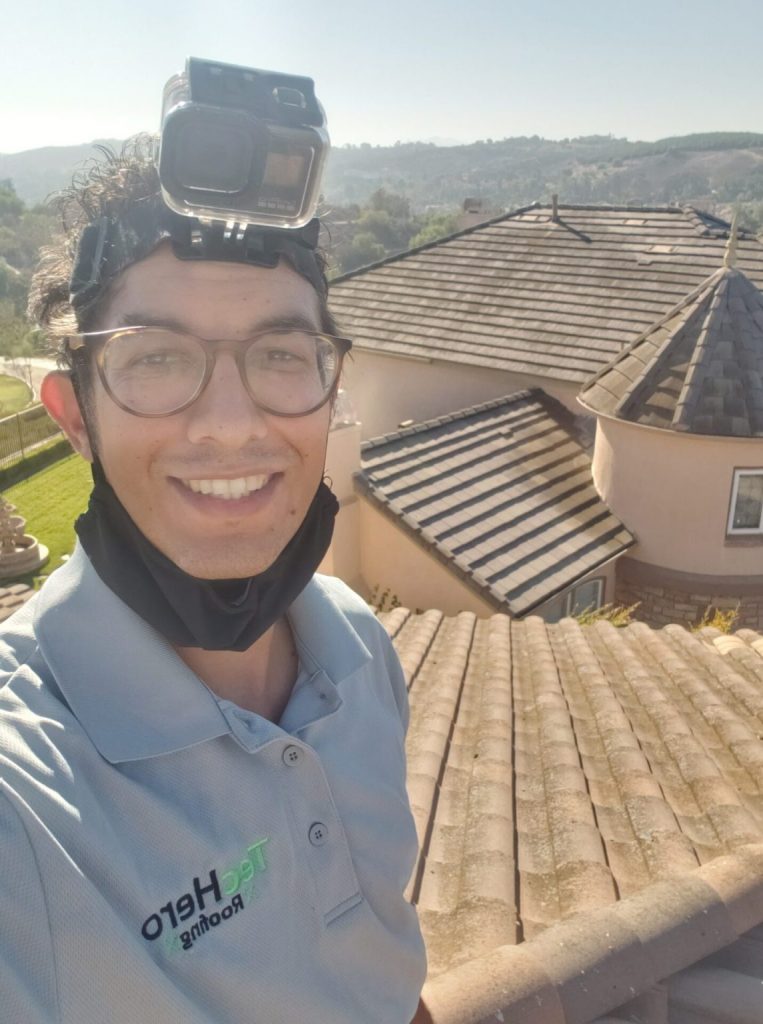 We build roofs the right way by following the manufacturer installation guidelines while adhering to local building codes. The story of TecHero Roofing is a testament to treating others the way you like to be treated and the fulfillment of the American dream. Like many businesses, TecHero Roofing started with one opportunity. David went out of state to work a hail storm and quickly learned the good, bad, and ugly of the roofing industry. One thing that stuck with him was the desire to help homeowners and businesses when arriving back in California. He worked for various companies and found himself having to back up his work and honor his word with a lack of support from upper management teams After several years of helping other roofing companies, he decided to branch off and create a company based on quality, honor, and respect.
The TecHero Roofing Difference
Our business plan and core focus on new construction home builders, restoration services, and repairs allows us to serve homeowners and business owners in the re-roof process. Several manufacturer partners allow TechHero Roofing to write up to 25 year labor and material warranties so that the homeowner is always protected. We are able to work with the same crews and build relationships and expectations that will span decades to come. We do not have to scale up or hire unproven labor after a wind storm as many companies do. We are also able to protect the builder through our restoration side of the business through a more stable workforce. We are able to offer our crews the best of both worlds with the stability of the building market and the increased profitability they can achieve through the more intensive work required for the removal and replacement of a roofing system. Our processes continue to be refined and our desire is to make replacing your roof as easy as possible. Thank you again. Please let us know if you have any questions or need assistance with anything.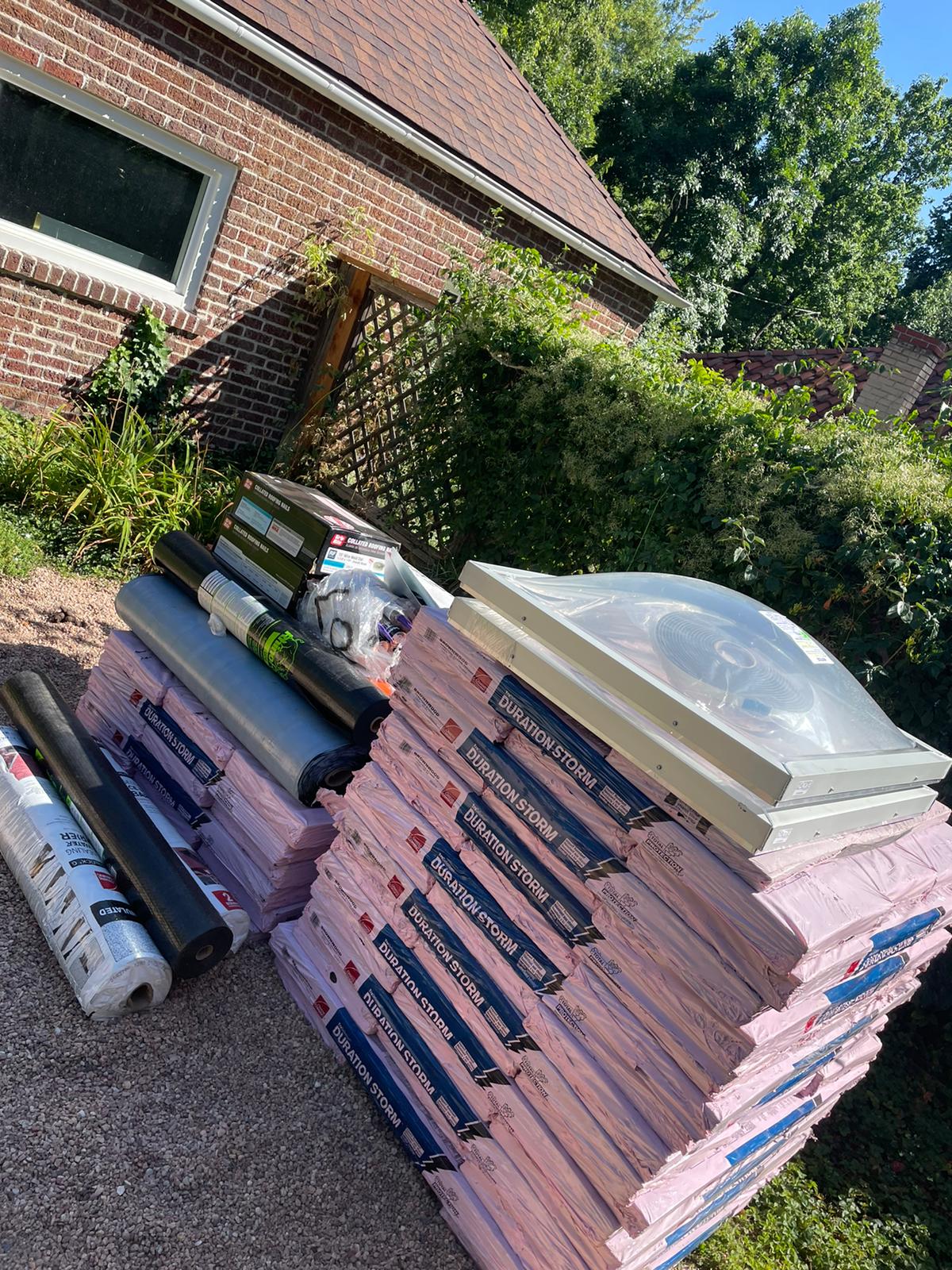 Quality Honor Respect…TecHero Roofing
TecHero Roofing is one of the highest-rated roofing contractors in the Los Angeles, California area. Our local roofing professionals have served Los Angeles and Ventura counties for more than a decade. TecHero Roofing offers FREE roof inspections. We're fully bonded and insured. TecHero Roofing Inc. is also licensed through the California State Licensing Board and we hold a C-39 license.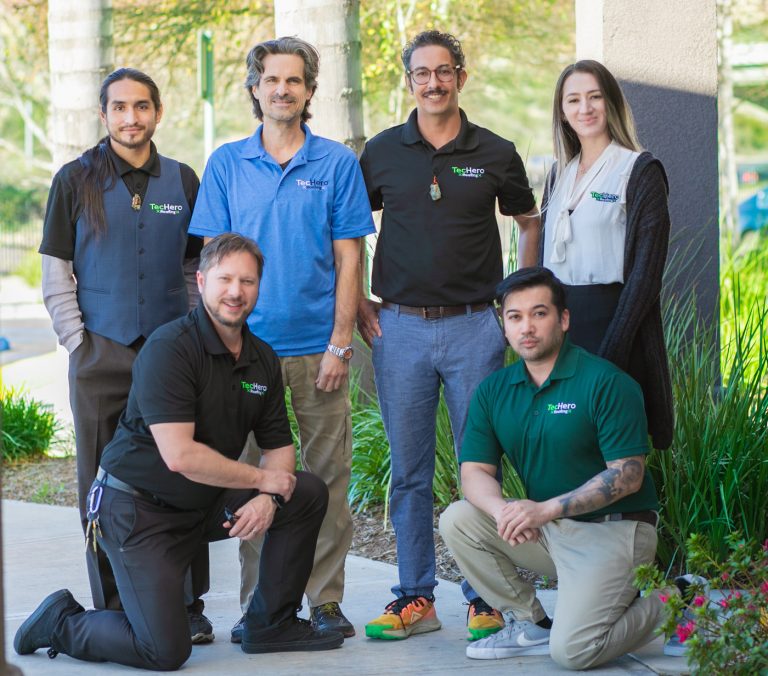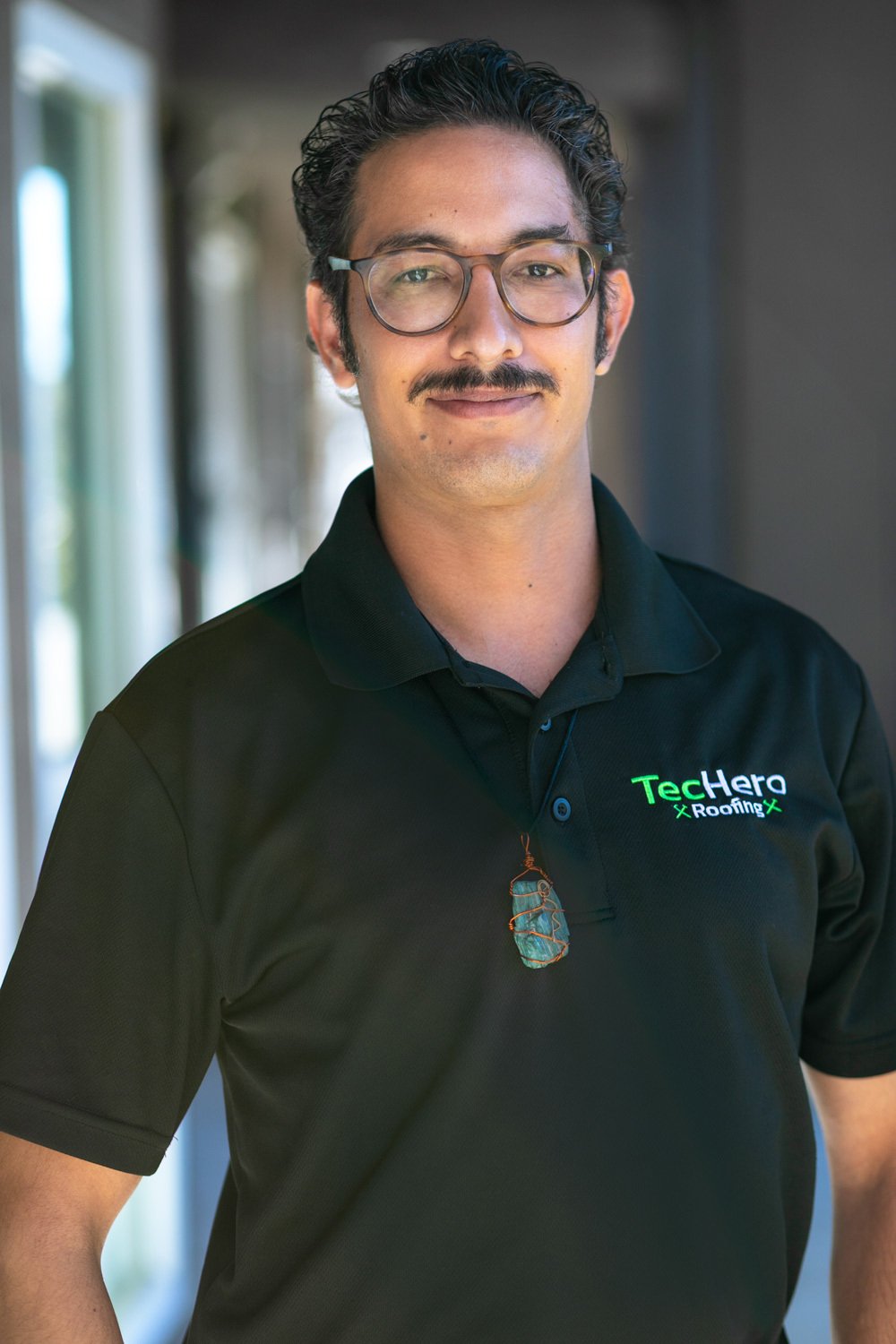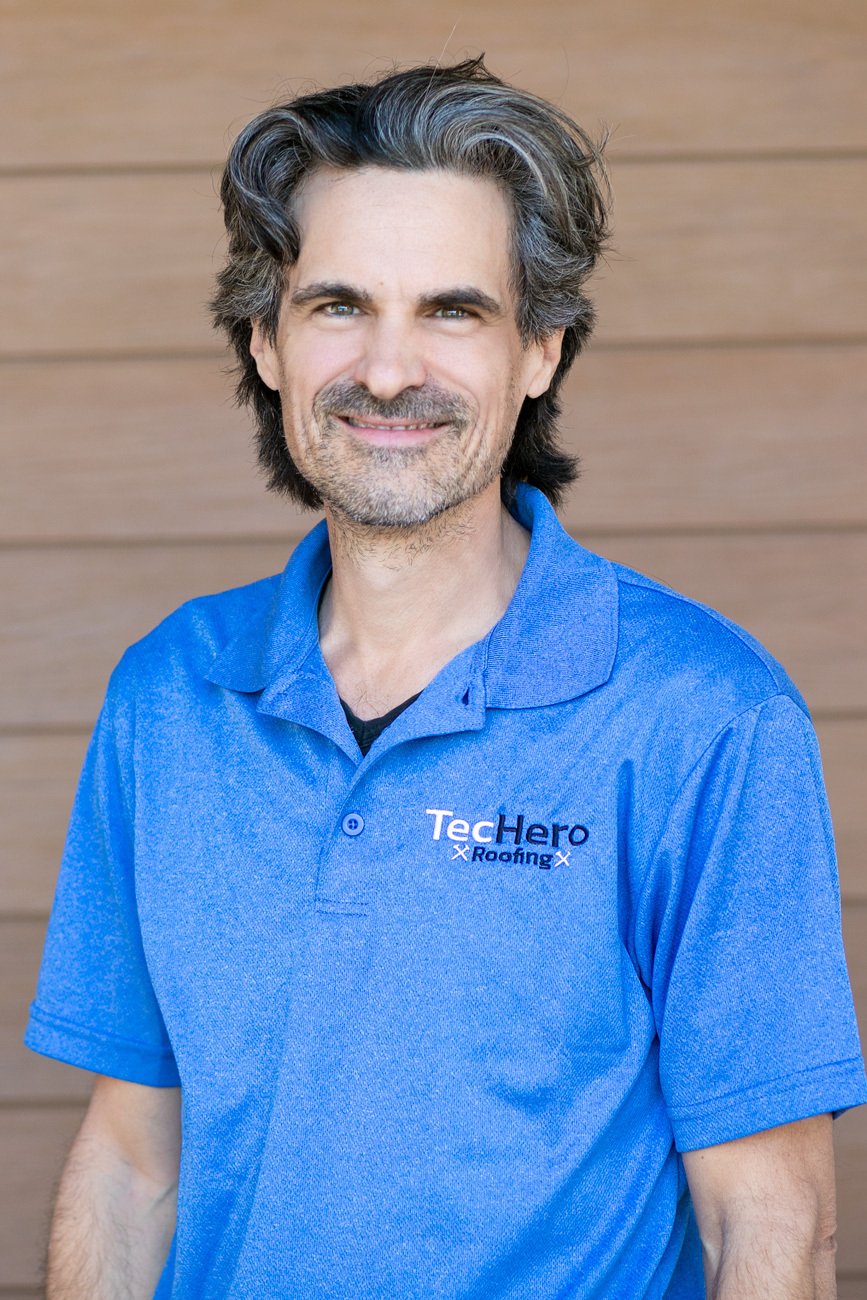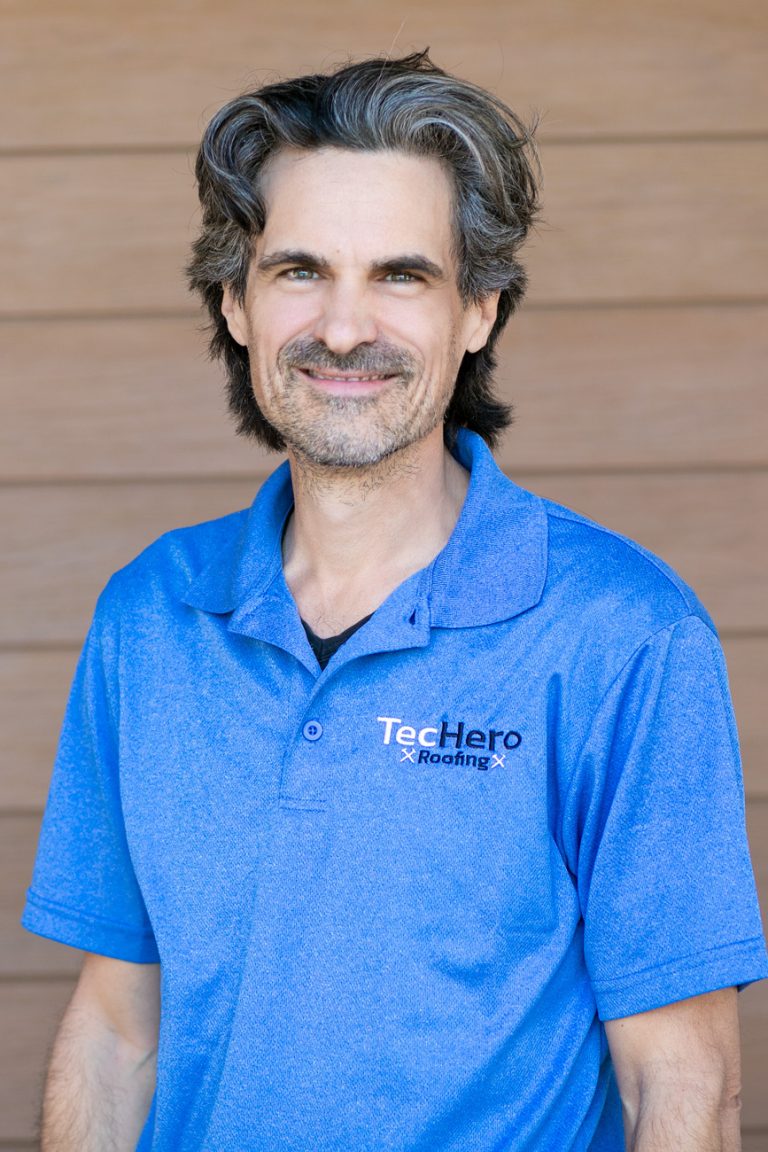 Oliver Tollison is an accomplished artist, photographer, and designer and is proud to be part of the
sales team at TecHero.
Oliver strives to help people, and he takes pride in providing a superior
customer experience for his clients.
His passions include healthy cooking, foraging medicinal plants, fishing, hiking, gardening, traveling,
and playing guitar.
Oliver happily lives with his partner Jane and their golden retriever, Smith, in beautiful Santa Barbara.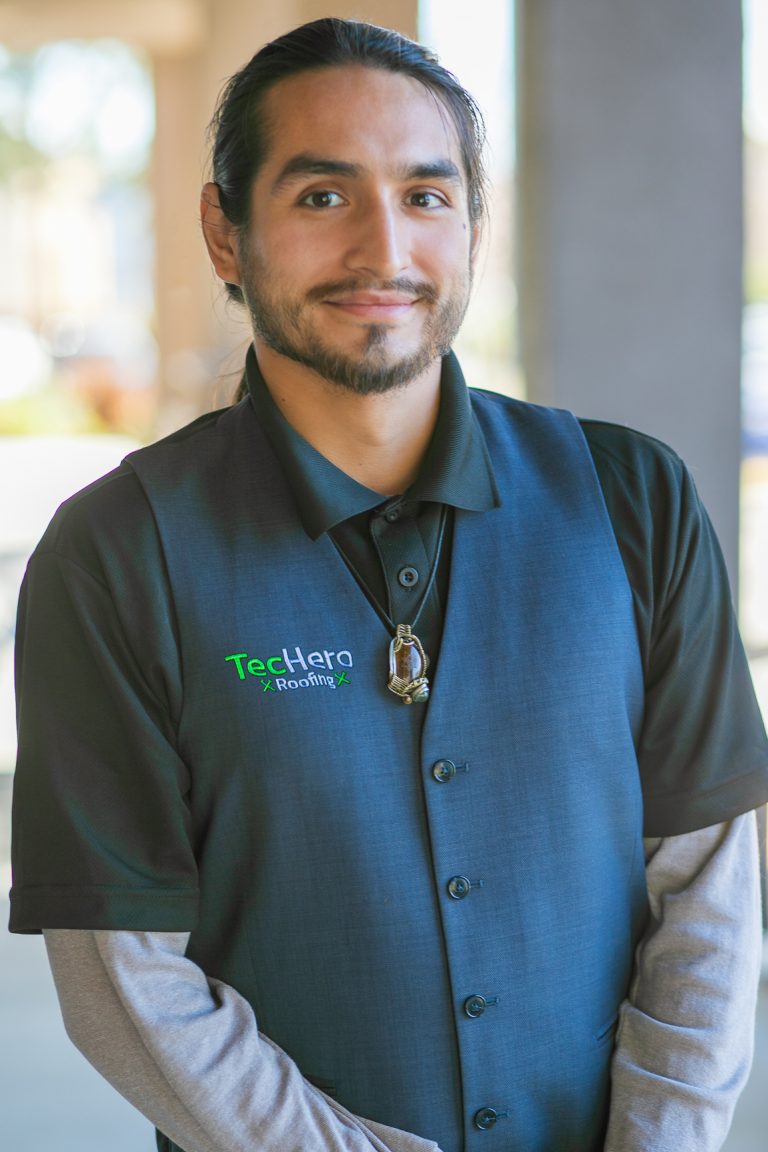 Luis grew up in the San Fernado Valley and currently resides in Sylmar with his 4 german shepherds.
He started at TecHero Roofing as a field helper and has grown from a production roll into assisting homeowners with their roofing needs. If you have met Luis you know he has a big heart and is a joy to
be around.
In his free time, Luis enjoys exploring nature, going on hikes, or simply gaming online.
Gloria Garcia comes with a financial background and is currently assisting TecHero Roofing with wind storm claim damages. During the pandemic, she tapped into her creative side and started a mobile nail business.
Gloria enjoys reading self-improvement books. During her off time, you can find her hiking
and exercising. She loves meeting new people and hearing their stories.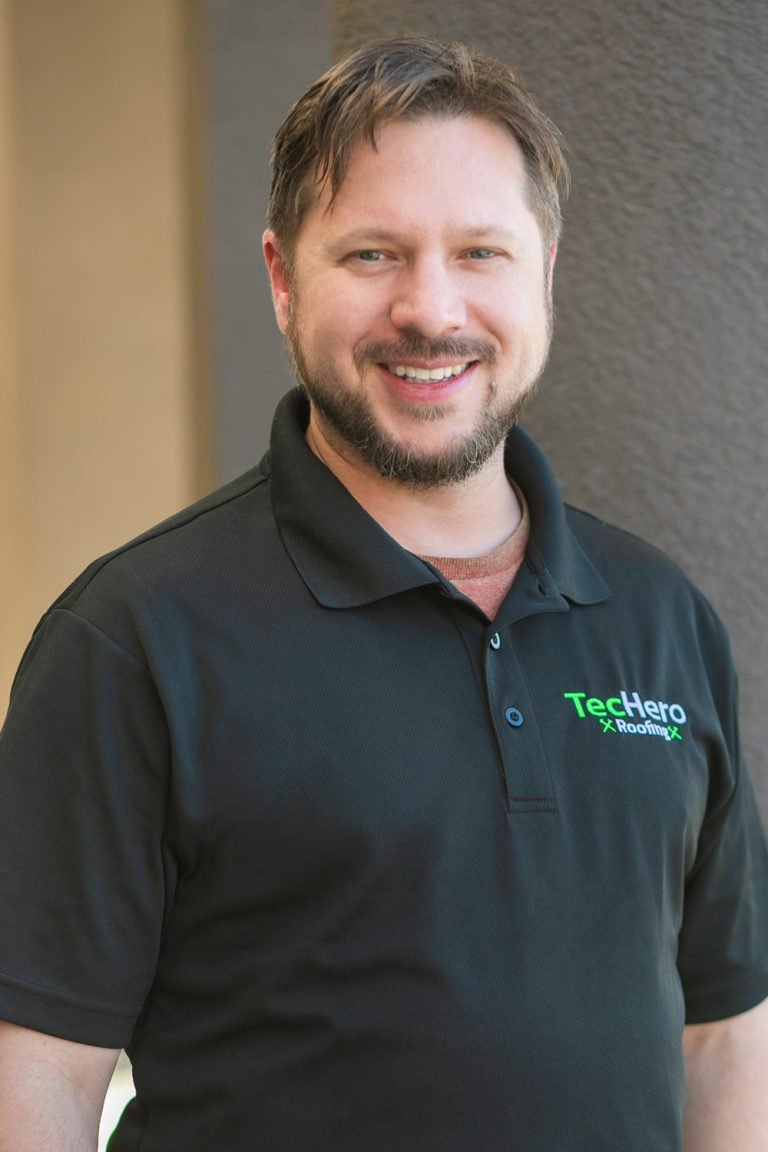 Rob "El Professor" is our Team Coach. He has a vast knowledge of the roofing industry and helps
homeowners with their roofing needs. He helps our staff get better every day to better serve you!
In his spare time Rob is interested in photography, backpacking, mountain biking, food & wine, home
improvement, and travel.
Some of his accomplishments include being the owner of RCVisual for 15 years with a 1st place spot News Photo, being an Eagle Scout and part of the Order of the Arrow with the Boy Scouts of America.
Rob is a great family man and is proud of being a father of 2.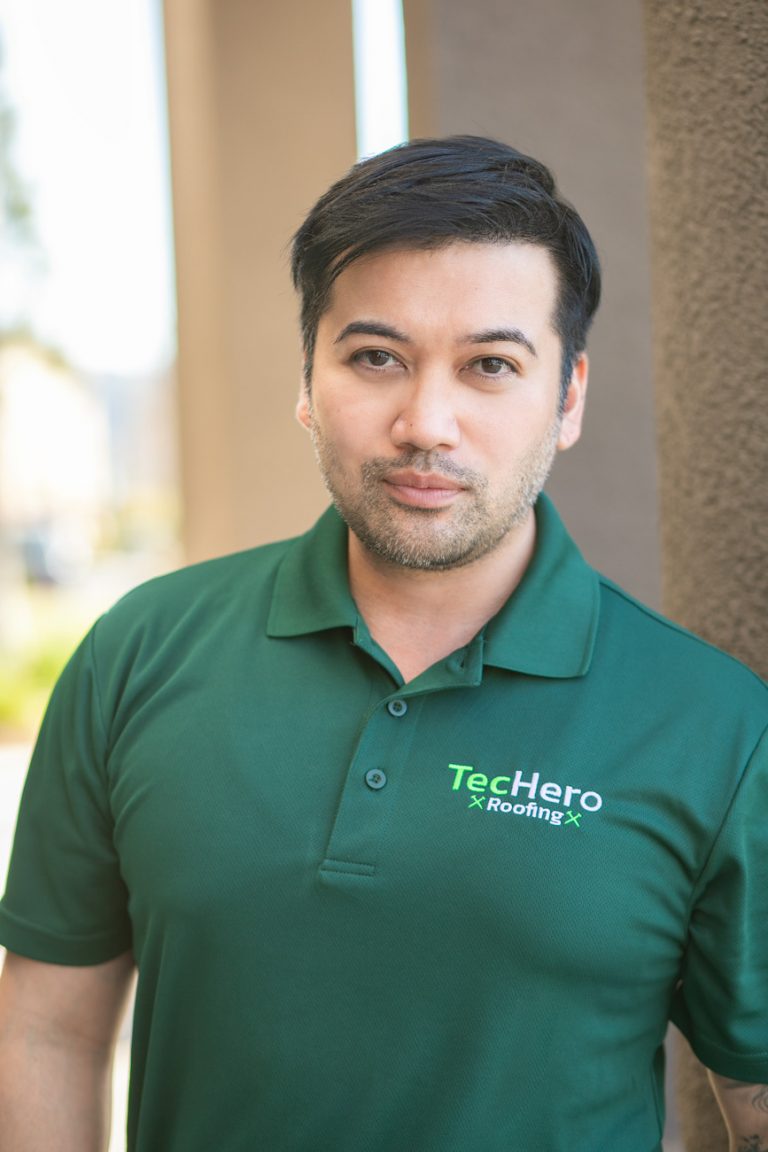 I was born November 16th, 1980 in the Philippines, I grew up always having a thing for art. Whether it was drawing on paper or on furniture, and even on the walls. My mother knew someday I would be an artist. Coming to America when I was about 3 was like changing. I could remember when I first stepped out of LAX airport, I saw a whole new world. Tall buildings and cars I've never seen before with a new culture. Even at such a young age I knew that I would live it in America.
The day I started to notice that I was heavily into art was when I was in 2nd grade. I remember we had art for an hour and when we had to start doing Math or reading I would still be
drawing and pretending I was doing the assignments. I actually got caught a couple times and the teacher sent home what I was drawing with a little note saying I need to be doing the task at hand instead of doodling.
That's how it all started for me. I knew I would rather de doing something creative rather than Math or English. As the years went by, I started developing my skills as a young artist. I remember in 5th grade being picked out to do a mural at my school.
I actually got my picture taken with the work and was featured in the Burbank Leader Newspaper. Ever since then I've been finding ways to be a creative person.
Quality Honor Respect…TecHero Roofing
TecHero Roofing is of Los Angeles, California has tremendous skill in handling commercial roofing and flat roofing projects. TecHero Roofing offers FREE roof inspections. We're fully bonded and insured. TecHero Roofing Inc. is also licensed through the California State Licensing Board and we hold a C-39 license.