TecHero Roofing is the #1 roofing company in Encino, CA, in Los Angeles. We are a locally owned and family-operated company in the San Fernando Valley that provides quality roofing services throughout Los Angeles, CA.
Book a FREE Roofing Inspection!
A Roofing specialist will call you to schedule your appointment!
Your Local Roofers in Encino
We offer free inspections and are fully bonded and insured. Our contractors are licensed through the California State Licensing Board, and our company holds a C-39 license.

Call us today if you're looking for high-quality roofing installations, maintenance, and repairs with a customer satisfaction guarantee.
Our Encino Roofing Services
TecHero has served Encino and others in Los Angeles County for over 30 years. Many of our independent contractors have been working with us for over ten years and have completed a wide variety of roofing projects. Every contractor is trained and certified to work with a variety of surface types. We specialize in asphalt shingles but can replace other materials, including tile and shingle roofs.

We help with roof repair project services anywhere in Los Angeles, CA, including nearby Van Nuys and Sherman Oaks. However, we also travel throughout Southern California to provide high-quality services to all LA residents. Get in touch with a contractor on our team for any of these services.
We provide a high level of customer service for all residential home improvement projects. Our TecHero contractors have been trained to install your roof without cutting corners. Our team of contractors has installed thousands of roofs over the many years our company has been serving Encino and other homes in Los Angeles, CA. We treat every project with professionalism to guarantee you are happy with the work you pay for a new roof.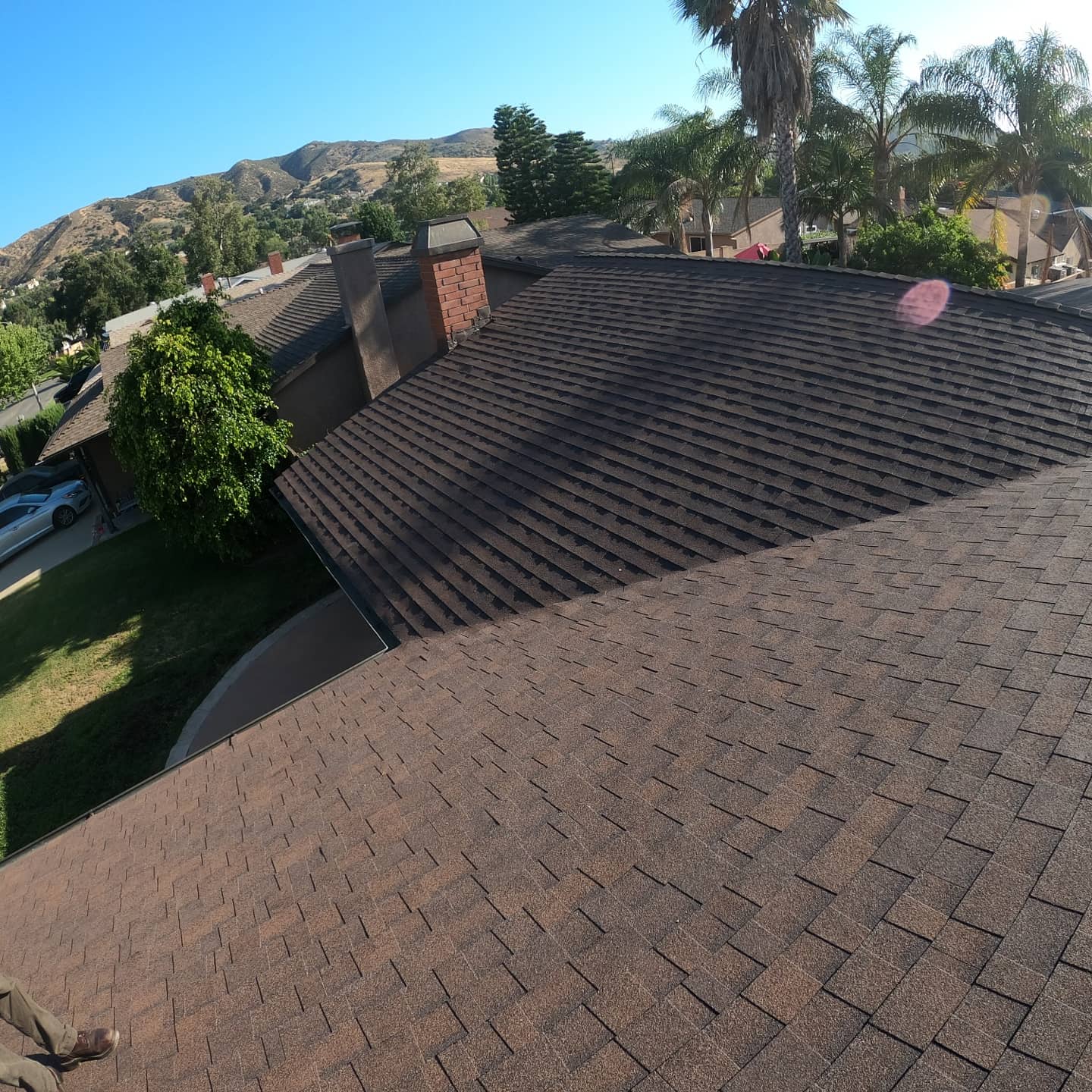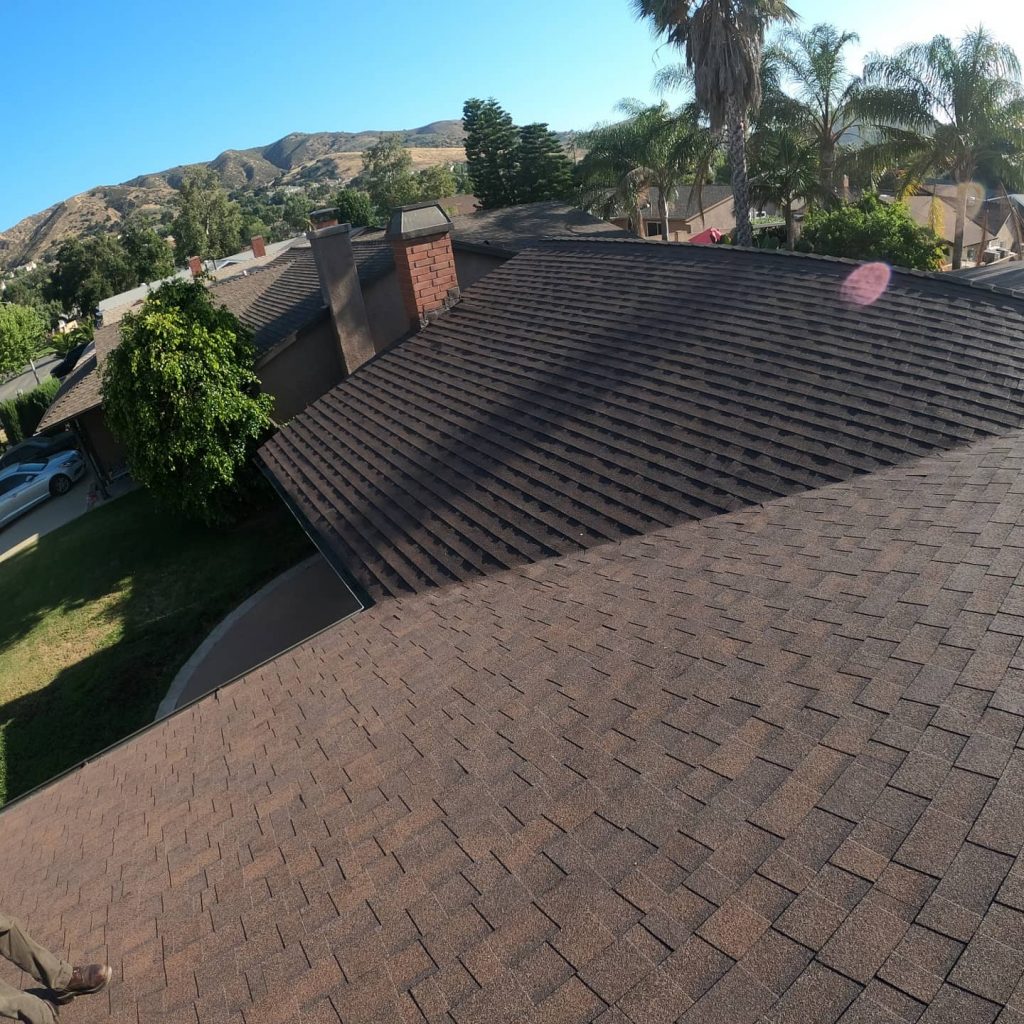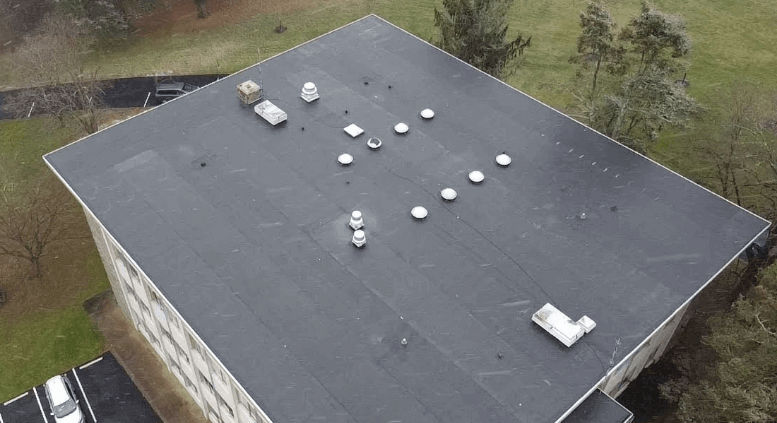 ⦁ Roof inspections
⦁ New commercial
⦁ Repairs
⦁ Leak repairs
⦁ TPO
⦁ Torch Down
⦁ Slurry coat
⦁ Debris removal
⦁ Solar panel removal and reset
⦁ Solar panel cleaning
⦁ Gutter service and cleaning
⦁ Certification
⦁ Emergency tarping
Businesses are just as likely to need repair and replacement services as houses. A new roof installation goes a long way in finances and customer satisfaction, so don't wait until you have a serious issue like a leaky roof to call us. We work on small and large-scale commercial buildings in Los Angeles, CA. We know how important your roof's longevity is to your business. Your services contractor will cover all the details about the technology and materials that best meet the needs of your business and budget. The material you choose to protect your commercial property will play an integral role in its longevity paired with the weather, environmental, foliage factors, and more.
Our roof installation in Encino, CA, provides quality work in a timely manner. Every contractor on our team will ask more than a few questions to guarantee you are getting the service you deserve.
We install skylights and silicone roll-on painting for flat roofs on houses in Los Angeles, CA, which helps extend the roof's life and makes it more energy efficient. Other roofing companies don't work with silicone roll-on or peel and stick methods. But we believe that peel and stick is a strong and attractive granule surface, adhering membrane designed to be installed directly onto the roof deck or underlayment. This helps you cut back on labor costs and can be installed by a single contractor.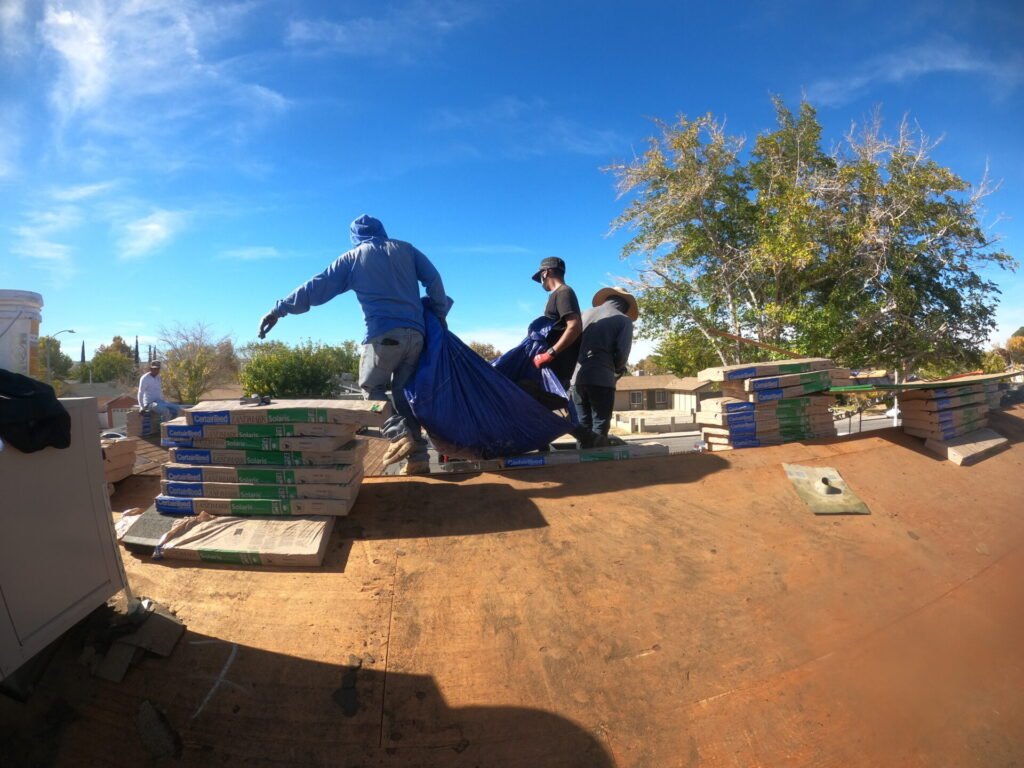 Look no further and contact a project manager at TecHero for a free inspection before getting started on the replacement details.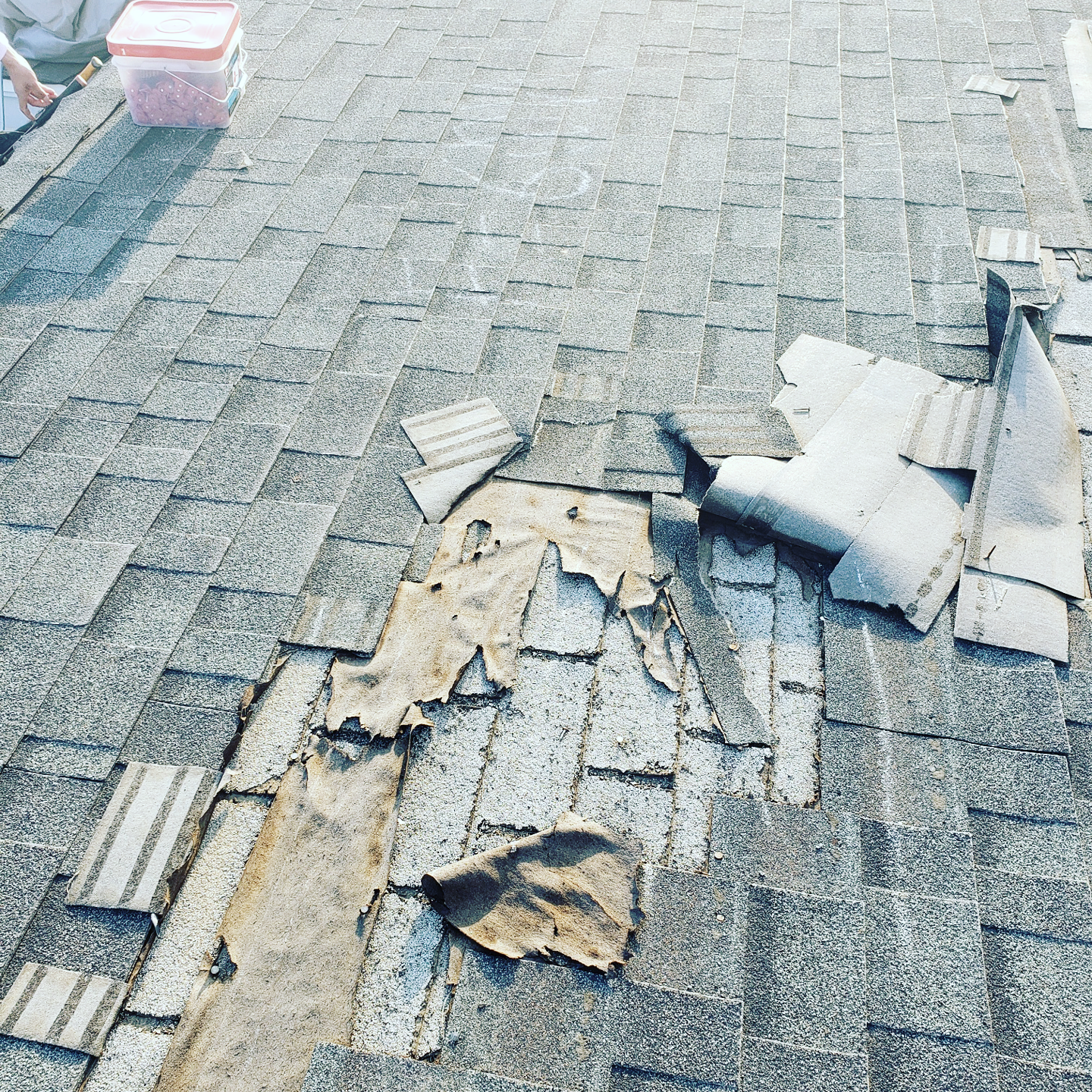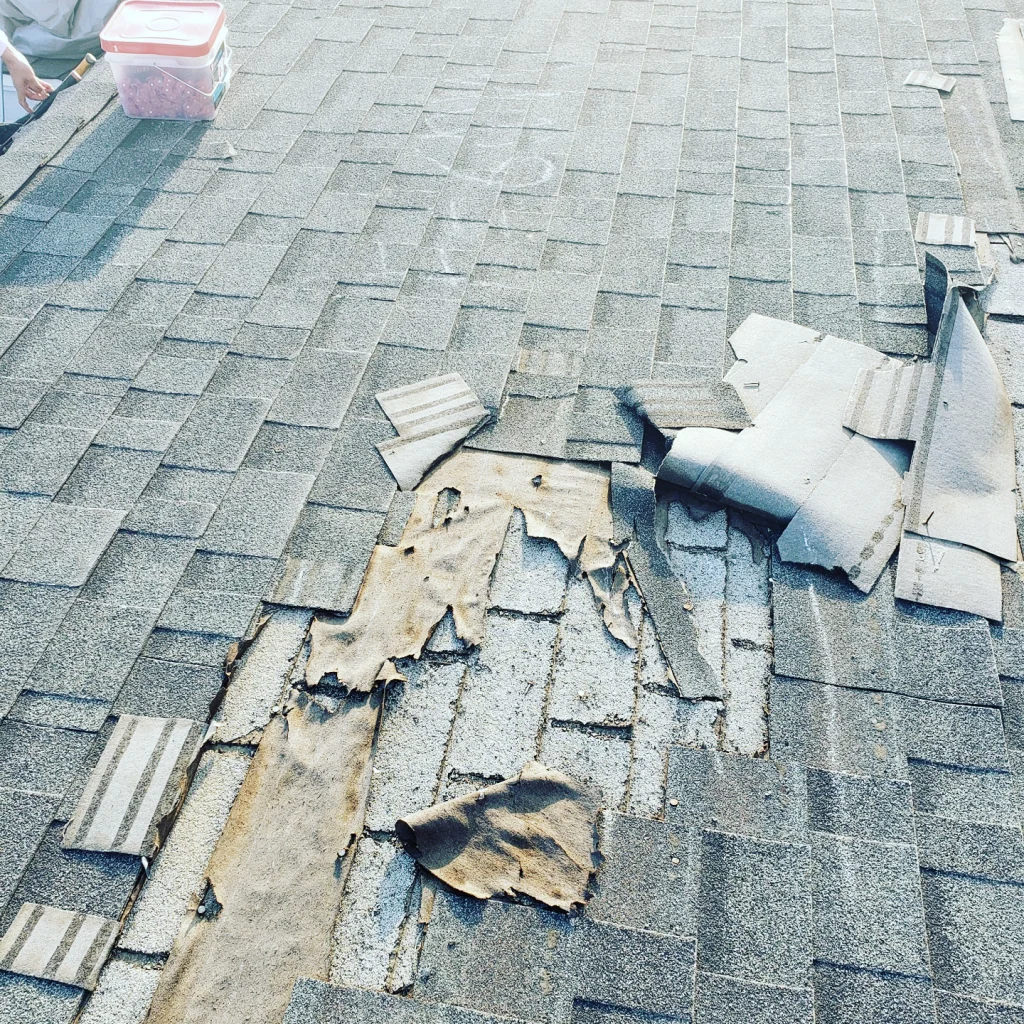 Quality Repairs and Replacements
Every year in Los Angeles, CA, homeowners experience unexpected damage from storms, fires, high winds, burst pipes, and even vandalism to their homes. They need fast roof replacements to protect their assets from break-ins and worsening damage. Our team repairs: ⦁ Wind damage ⦁ Fire damage ⦁ Tree branch damage ⦁ Vandalism Our roof damage specialists can help you navigate material costs and insurance claims for your replacement. We work with HOA and management companies for any emergency installation.
Your #1 Roofing Contractors in Moorpark CA 93021
When you live in Los Angeles, CA, the consistently nice weather makes it easy to forget about the weathering that occurs to your roof when the heavy rains come.
That's why our Los Angeles, CA, team is all about preventative maintenance to prevent costly roof repair.
Your contractor will tell you that the standard rule of thumb for homeowners and businesses is to have your roof inspected at least once a year. We recommend customers schedule an appointment with us in spring or before summer ends.
Contact us at TecHero ASAP if you are experiencing any of the following issues or require these services:
Our Roofing Contractor Specialties
We prioritize roof repair problems sustained through storms and other disasters in Los Angeles, CA, and the surrounding area. We can fix any project with a shingle roof, tile, or anything else for a budget-friendly price. Get in touch with one of our contractors for any of these specialty services.
Every year, the Santa Ana winds bring heavy gusts that cause wind damage to the tops of homes of people in Encino, CA, and to the surrounding areas of Los Angeles. We specialize in repairing storm wind damage sustained by your home or business from these yearly winds.
Homeowners are often worried about the material cost after seeing their shingles ripped off from the wind. Whether it's an old house or a new house, rest assured. We will handle all of your roofing needs by replacing and fixing any storm damage, so your house looks just as it had before the damage.
We have experience with surfaces that have sustained wind damage that requires repair and some that have been non-repairable. We will work with your insurance carrier to cover the damage in either case.
Emergency Roof Service in Encino
Our roofing contractors can handle a wide range of emergencies roof repair needs. Our emergency tarping services are available 24/7, and we work with major insurance carriers to help you receive the coverage you need from:
Once you give us a call and schedule an appointment, we provide free inspections and then get to work on repairing the roof as quickly as possible.
If you are experiencing an emergency, contact our top roofing contractors in Encino, CA today, and trust our team to handle the paperwork.
If the surface is non-repairable, our roofing contractor and insurance adjusters on the job will work with your insurance carrier to replace the entire roof if necessary. TecHero works with insurance brokers and homeowners in Los Angeles, CA, by doing property assessment before filing a claim regarding roof repair issues. Then, we will meet with your insurance representative to handle all the paperwork and keep you up to date.
We pride detailed reports, including pictures, videos, and notes that prove your home was affected by incidental damage and not the homeowner's negligence.
We have a dedicated insurance claims department specialized in the service of how to handle repair claims, so you don't have to go through the process alone.
The scope of the damage will determine how long it will take for the roofing project, but it could take up to a few months if damage includes:
Get in touch with a roofing professional from our team in Los Angeles to get started on the claim.
Why Choose Our Independent Contractors
We offer a great price to all customers in Los Angeles, CA, and the surrounding area. Our professionals will make sure your roof receives the service it needs to continue keeping you and your home safe.
Our Experienced Contractors
We have been serving Encino homeowners in Los Angeles, CA, with only the best roofers who have been trained to follow manufacturer and city codes during repairs and replacements. Some of our local experts in Los Angeles, CA, have been working in the Valley and the surrounding area for over ten years.
You can expect great service because on your home or business property because we use only the best supplies to ensure your needs are met.
It's important to us to use the right material for every repair and replacement. Poorly installed roofs will start to have issues within the first year.
We prefer to use Owens Corning shingles for our installations. The shingle material our customers in Granada Hills and the surrounding area prefer the most is the Duration Line shingle and the Duration Storm shingle.
We like using Owens shingles for a lot of reasons, but one of the biggest is being close to the Owens Corning asphalt manufacturing plant right here in Los Angeles. The headquarters are in Ohio, but they have had a major presence all over Los Angeles, CA, including Van Nuys. Instead of waiting for shingles to come in and delaying projects, we have fast access to whatever shingle you desire.
Customer Satisfaction Guaranteed
TecHero Inc. is a team of proud roofers in Encino, Ca. We don't consider our work finished until the customer thinks we've done a great job.
If you're unhappy with the process or the final result, we won't leave the job site until you're 100% satisfied.
Don't believe us? Check out our great reviews, which mention our attention to detail and unmatched professionalism.
Contact Our Encino Roofing Contractors Today
From Encino, CA, to Long Beach, our family-owned contractor team offers a variety of roofing services from homeowners to business owners. Our professionals do a good job of meeting your needs for a price that fits into your budget.
Feel free to contact us at any time to schedule an appointment so that one of our roofers will set you up with a free inspection!