TecHero Roofing is a #1 roofing contractor in Moorpark CA. Our roots run deep in Moorpark. Some of our local roofers grew up in Moorpark and know the area very well. If you need local roofers, TecHero Roofing is the company to call. We offer free roof inspections are fully bonded and insured. TecHero Roofing Inc. is also licensed through the California State Licensing Board snd holds a C-39 license.
Book a FREE Roofing Inspection!
A Roofing specialist will call you to schedule your appointment!
When its time to repair your roof and your search begins for roofing contractors in Moorpark you may be referred to TecHero Roofing by a family member, neighbor, your insurance carrier, or find us by doing a search online. Our roofers in Moorpark have been doing roof repairs for over 30 years and service all of Ventura County. Every crew member is trained and certified to work on many types of roofs. Our roofing crews in Moorpark know how to replace tile roofs and also specialize in asphalt shingles .
If your residential roof is not performing as it should, look no further than your preferred Moorpark CA, roofing contractor – TecHero Roofing! 
We pride ourselves in roof repairs in Moorpark. If you're looking to repair your roof you are probably looking to prolong the life of your roof and doing the right thing by looking for a roofer in Moorpark. We know by doing roof repairs when the time comes to replace your roof you will contact us. Not all roof damage requires a new roof but doing the roof repair the right way the 1st time around is important. We follow all manufacturer guidelines and city codes to make sure your roof repair will last. If you need a roof repair we start by offering a complimentary roof inspection.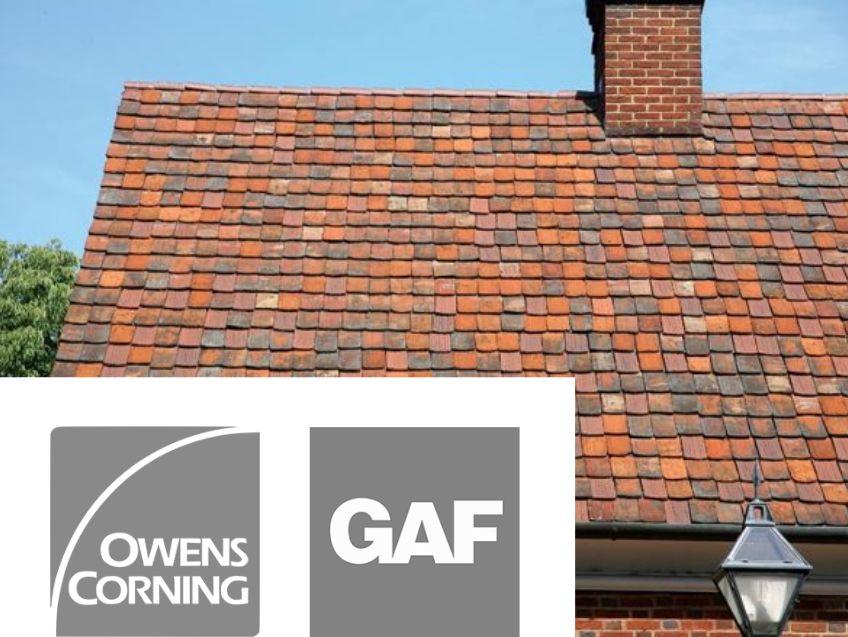 TecHero Roofing in Moorpark
Our founder of TecHero Roofing Inc., David Pelaez has been working with residents and Roofing in Moorpark for the past several years. Infact, David grew up in Moorpark and graduated from Moorpark Community High School in 2002. He started working with homebuilders and today run his own roofing company. Moorpark is a nice town to live in and you hardly see ugly roofs from the street view. Yet we get calls every year about leaks into the home. It is important to have your roof serviced yearly to assure all the working parts that make up the roof are in good condition. Roofs in Moorpark can have cracks in the pipes that can lead to interior water penetration and costly repairs. Debris from the trees in the roof valleys, or even clogged gutters and own spouts can can prevent water from shedding off the roof and can lead to water backing. This can cause wood rot and possible interior leaks that can become costly. Lot's of our roof repairs in Moorpark come from missing tiles or tiles that have shifted with time leaving the roof exposed is very common and better to fix now VS later.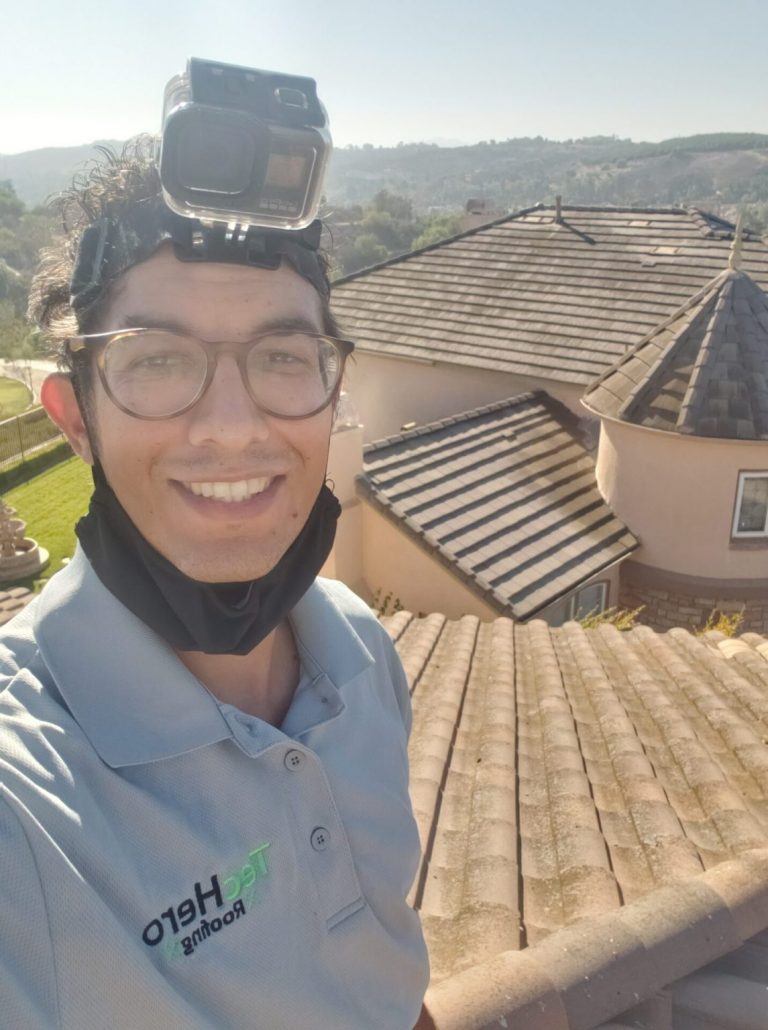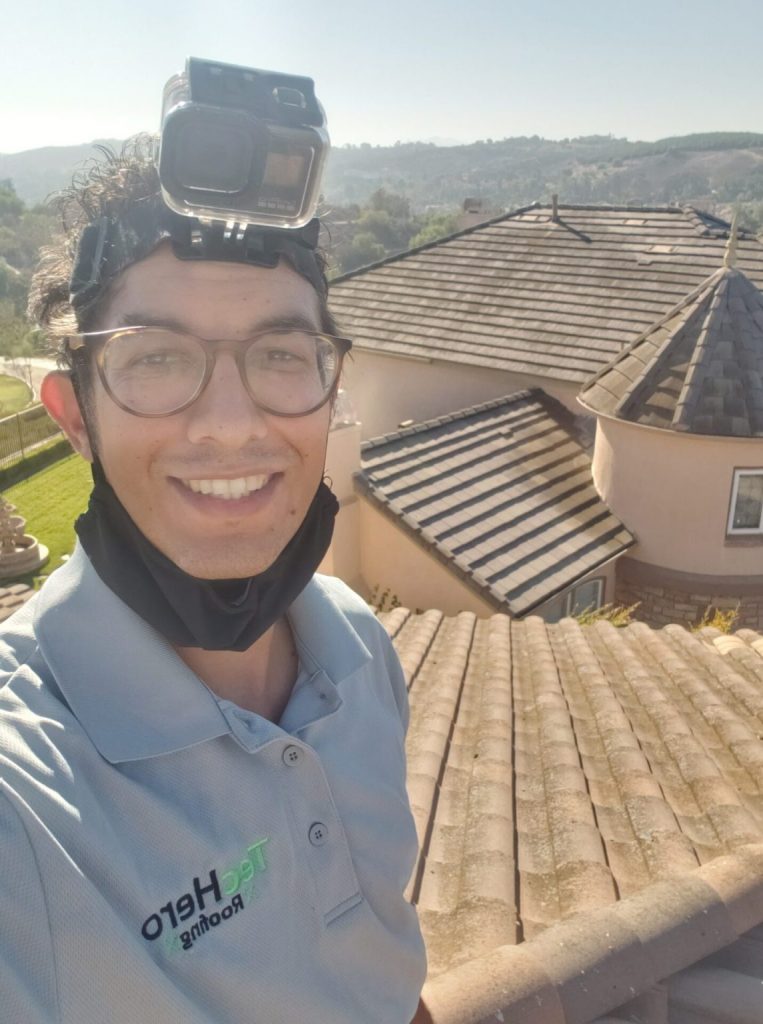 Emergency Roof Service Moorpark
TecHero Roofing Inc. are proud roofers in Moorpark. We offer emergency roof tarping and work with all major insurance carriers. If you have a emergency situation with your roof contact our local roofers in Moorpark today. We are roofing contractors with a diverse background in handling emergency roof calls. Throughout the years we have encountered roofs with wind damage that need to roof repair in Moorpark. Sometimes the roofs are non-repairable and we are able to work with your insurance carrier to replace the entire roof if deemed necessary by our certified roof specialist and team of insurance adjusters. We met with the insurance carriers and handle all the paperwork while keeping you up to date along the way. Sometimes it can take a few months depending on the scope of work and if additional damage happened to the house such as siding damage, personal property loss, shed blowing away, water damage and other factors. Rest assure if you have storm damage TecHero Roofing will fix it or replace it the right way so your house looks just as nice prior to your loss.
Quality Honor Respect…TecHero Roofing
TecHero Roofing, based out of Los Angeles, California has tremendous skill in handling commercial roofing and flat roofing projects. TecHero Roofing offers FREE roof inspections. We're fully bonded and insured. TecHero Roofing Inc. is also licensed through the California State Licensing Board and we hold a C-39 license.