Santa Barbara
Roofing Company
TecHero Roofing is a local roofing company in Santa Barbara, CA. Certified roof top specialist with strong roots in the area and unmatched expertise are here to help you with all your roofing needs. We offer roof repairs and full roof replacement. The certified professionals on our team have years of experience providing roofing services to Santa Barbara and greater Ventura county.
Book a FREE Roofing Inspection!
A Roofing specialist will call you to schedule your appointment!
Licensed Santa Barbara Roofing Contractors
Our roofers takes pride in excellent workmanship and install roofs to manufacture specifications. All our team members are vetted prior to working at TecHero Roofing. We hold a C-39 roofing contractor license in California, and have local roof inspectors who live and work in Santa Barbara. 
Our Santa Barbara, CA roofing company roof inspectors are licensed by the California Department of Consumer Affairs and hold a HIS license issued by the Contractors state license board in California. We work with all major insurance companies as well.
Get in touch today to learn more about our mission of making the world a better place once person at a time, and about the services our team of certified professionals can offer you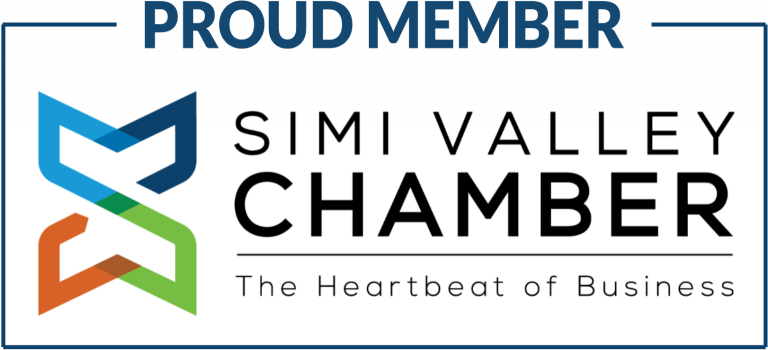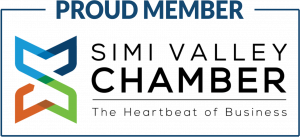 We're fully licensed, bonded, and insured, and our customer service is second to none. If you have a roofing project or need an emergency roof repair specialist to address storm or wind damage, contact TecHero Roofing today.
Our Roofing Services in Santa Barbara, CA 93101
Below are a few of the most popular services we provide. However, our experienced roofing contractors are happy to talk about roofing projects of any kind, so call us today to discuss.


Our Roofing Services in Simi Valley, CA 93065
Below are a few of the most popular services we provide. However, our experienced roofing contractors are happy to talk about roofing projects of any kind, so call us today to discuss.
Perhaps you've noticed fallen shingles from your residential roof. Perhaps you run a business that has suffered from storm damage and requires major repairs. Perhaps strong winds have thrown a falling branch onto your patio cover roof and left it severely damaged.
A leaky roof can lead to further issues down the line and needs to be addressed in a timely manner. Damage from falling debris can compromise your entire house roof and expose you to the elements. It's unsettling for homeowners and business owners alike.
Repairing wind damage and storm damage for vulnerable customers is how our company got started. Whatever kind of repairs you need, we're here to provide the highest quality service in Santa Barbara, CA at an affordable price. Call our business today for a free estimate.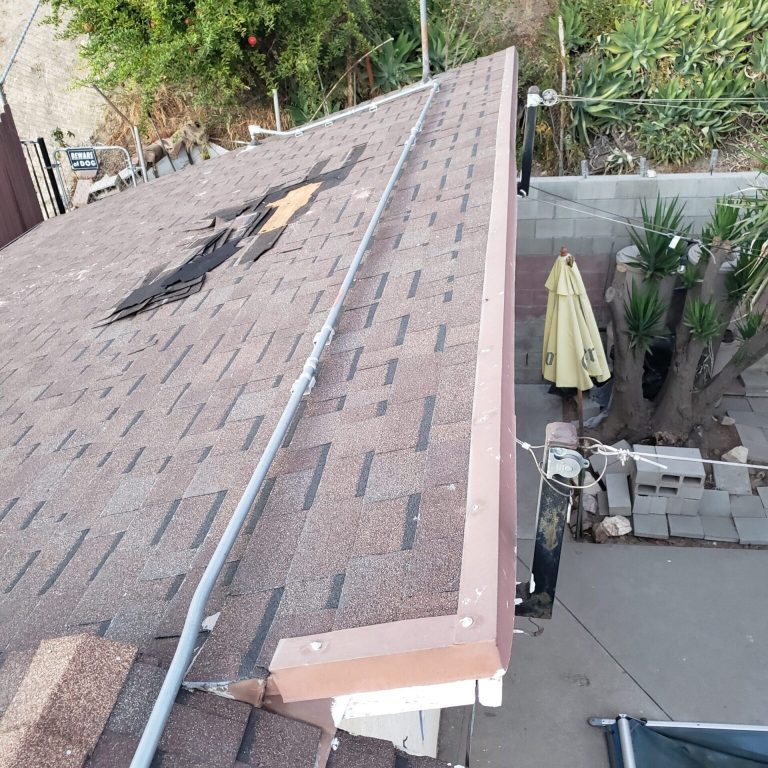 Roof Replacement & New Roof Installation
New roofs come in two forms:
Well-installed roofing systems using the best materials, fitted by licensed roofers. These will last for many years with a full warranty.
Quick-and-easy roofs fitted by sub-par contractors. These will typically last for a year or two before the problems begin, at which point the roofers will be nowhere to be found.
The best roofers perform quality work the first time and stand by their work. When you contact us to install a new roof, we'll assign a project manager who will be your point of contact throughout the entire project.
We'll provide free project cost information and a breakdown of material costs, the schedule, and we'll answer all your questions honestly and frankly. Plus, we'll give your home considerable curb appeal.
We guarantee full customer satisfaction when we're finished, which is why we offer long warranties on our work. Get in touch today for free estimates.
We'll provide free project cost information and a breakdown of material costs, the schedule, and we'll answer all your questions honestly and frankly. Plus, we'll give your home considerable curb appeal.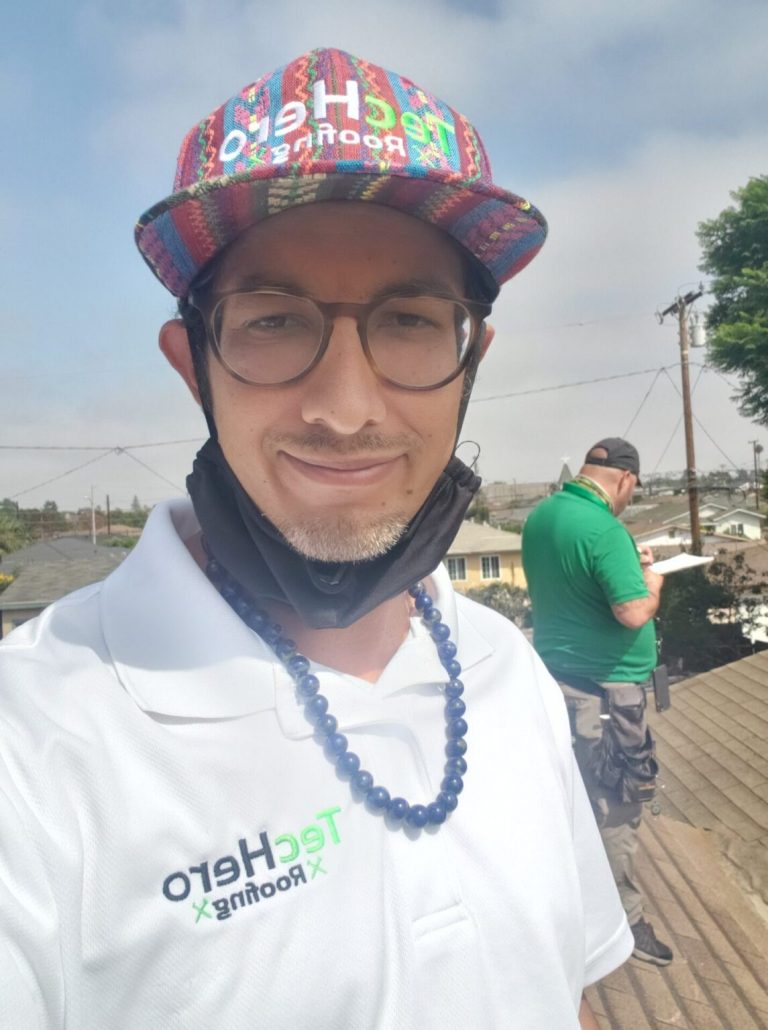 If our company inspects your home before August, our roofing inspectors can repair any damage before unpredictable weather sets in. Late spring and summer are the ideal seasons – however, we can perform this service year-round, so never feel as if it's too late.
Especially if you own an old house, ask yourself when the last time you had the shingles inspected. If it was more than a year ago, you should call us today to arrange a free inspection.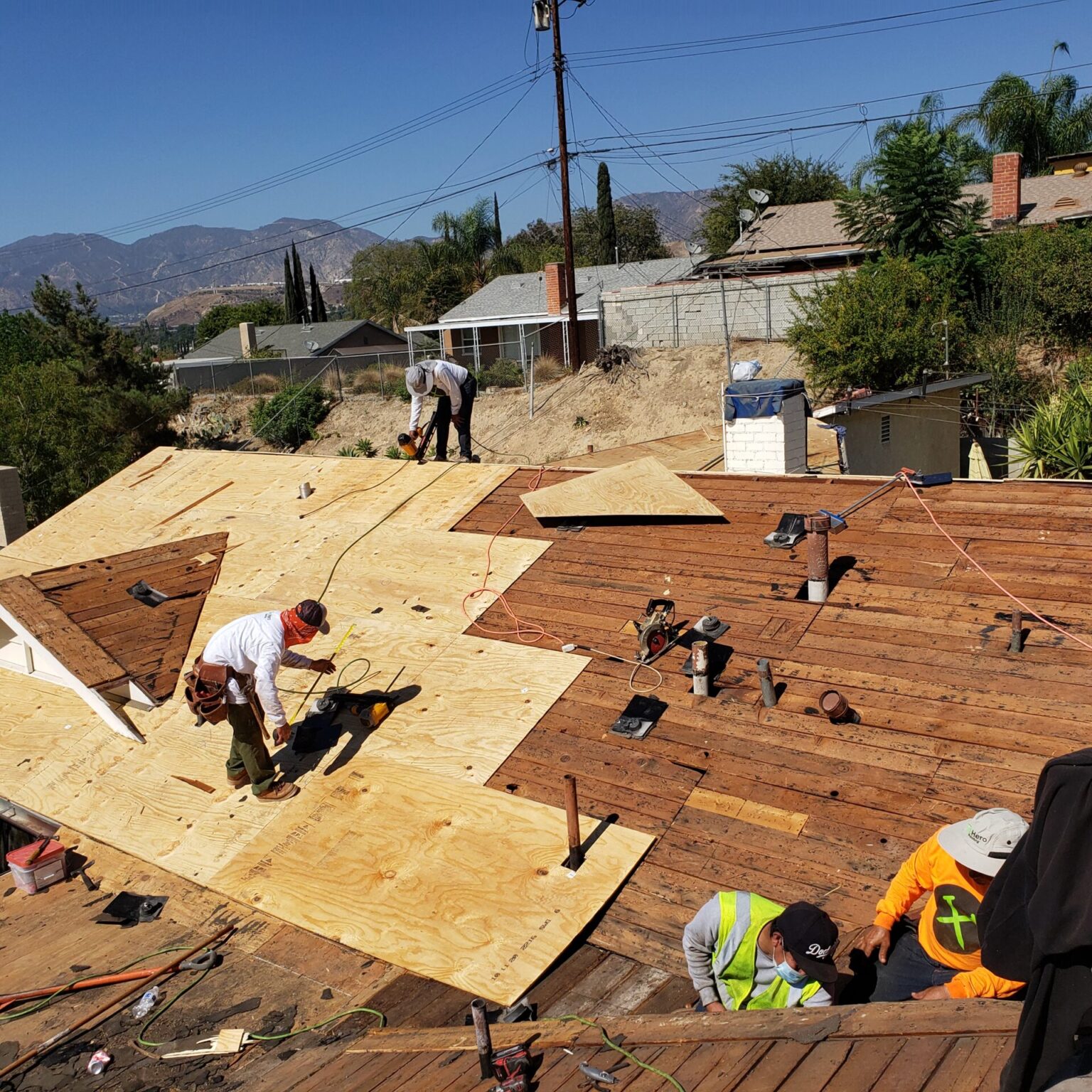 Wind Damage Repair & Insurance Inspections
As if your home or business suffering significant wind damage wasn't stressful enough, dealing with insurance carriers after a disaster can be a headache. At TecHero, our roofing contractors work with a team of insurance adjusters who specialize in assessing the damage to your property and working out a solution with your insurance carrier.
Whether it's minor damage or the entire house roof needs to be replaced, we'll handle the paperwork and ensure your property is fully repaired following wind or storm damage. Contact us now to learn more about our insurance inspection services.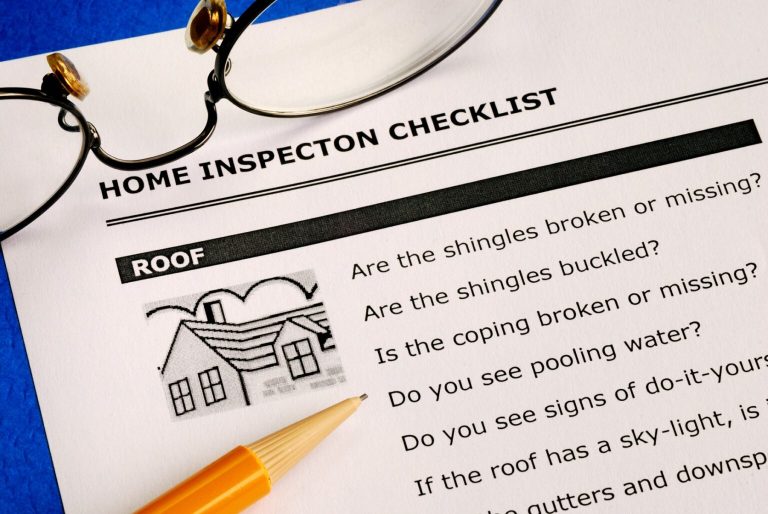 Keeping your attic and home well-ventilated helps prevent harmful mold build-up. Unaddressed issues can damage your property but also put your health at risk.
Our commercial roofing team can keep your home breathable and ensure you and your family are safe from mold spores accumulating in your attic. Get in touch to discover more about our professional ventilation service.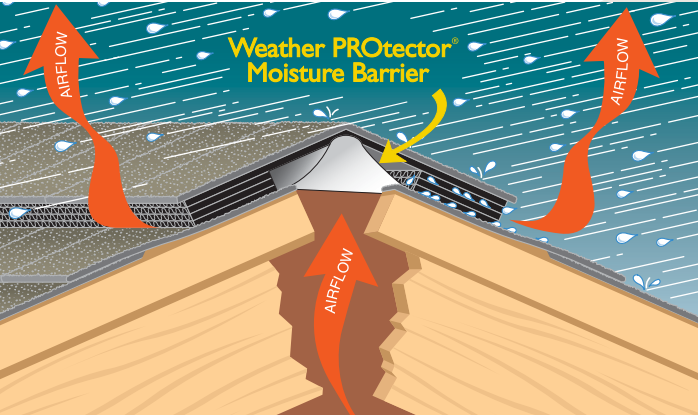 Solar Panel Remove and Reset
Our certified electricians are fully licensed and insured. TecHero Roofing can help remove and reset solar panels when doing roof repairs and complete re-roofs in Santa Barbara.
We want to help you keep your roofing project moving and NOT having to wait weeks or months for your solar provider to come out or come back to complete the solar remove and reset.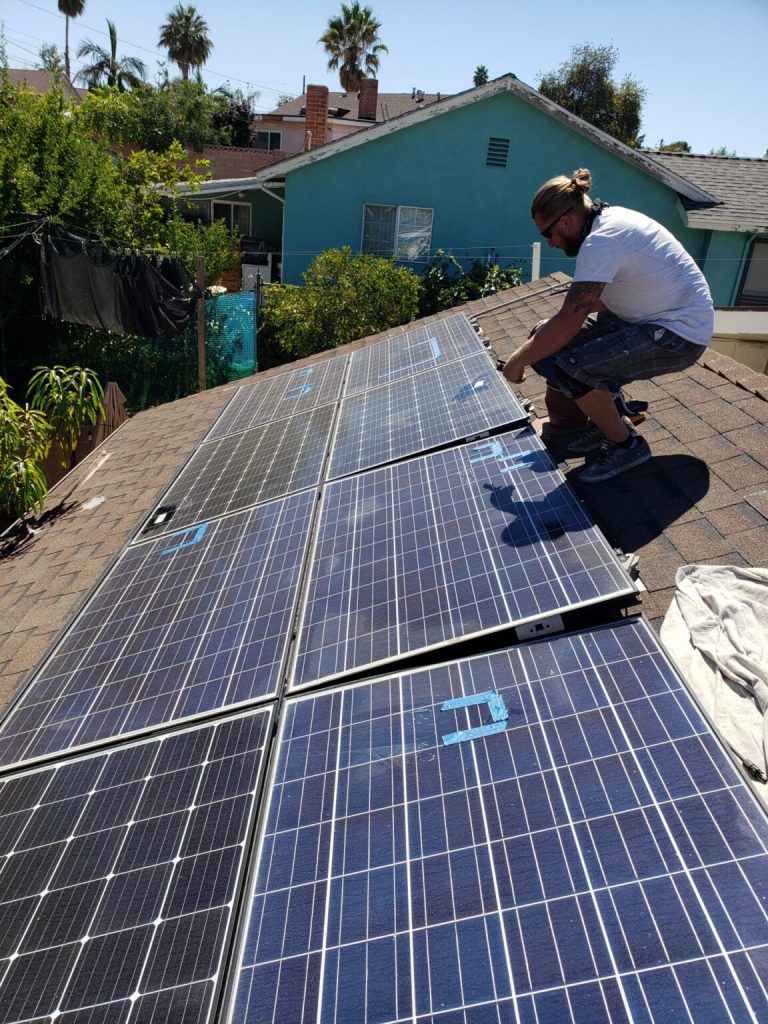 Skylight Installation & Maintenance
Skylights are a great way to let more light into your home. However, they can be prone to leaks if they've not been properly installed.
When we install skylights, we make sure that they're secure and sealed to prevent leaks. If you already have issues with leaking skylights or want to add them to your property, get in touch today for top-notch installation and repair.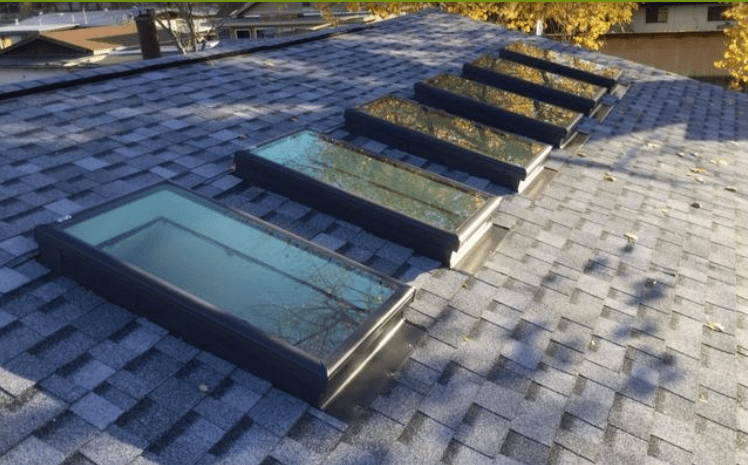 These types of shingles do a good job of keeping excessive heat out of your home or business during the hot days in Santa Barbara. We offer professional cool roof installation at an impressively minimal cost – check out our portfolio for examples of our recent work.
Our goal as a top Santa Barbara roofing service is to improve the lives of folks in our community. Contact us today for free estimates and to learn how these solutions can do just that.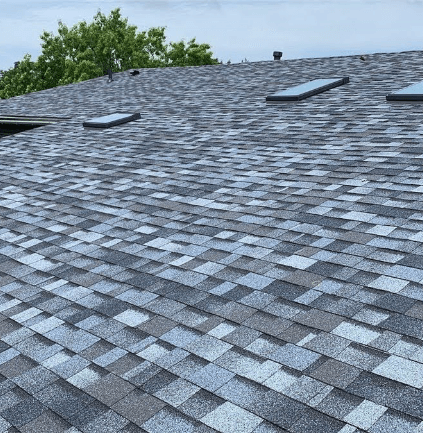 You don't see much rain in Santa Barbara, but if a heavy storm comes, your gutters can easily be overwhelmed if they're blocked. Blockages can damage the gutters themselves and lead to complications like rotted fascia, which can undermine your home's structural integrity and cause mold growth.
If you're concerned about your gutters, call us today for full repairs and gutter cleaning.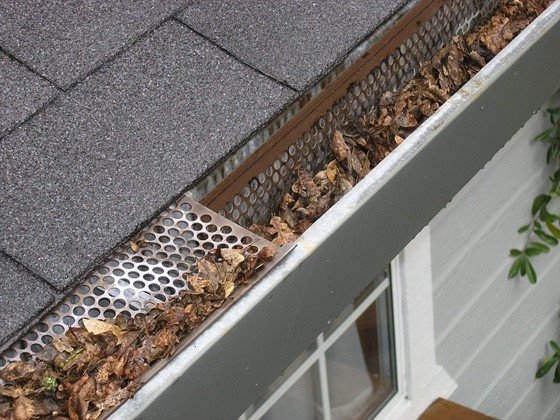 Emergency Repairs & Tarping
Responsible roofing contractors should never be far away when you're most in need. Our 24/7 emergency repair service is available to treat emergency damage and apply solutions like tarping your roof.
It's never too late at night or too deep into a storm to contact professional roofers for emergency help. This is exactly what we're here for, so call us straight away.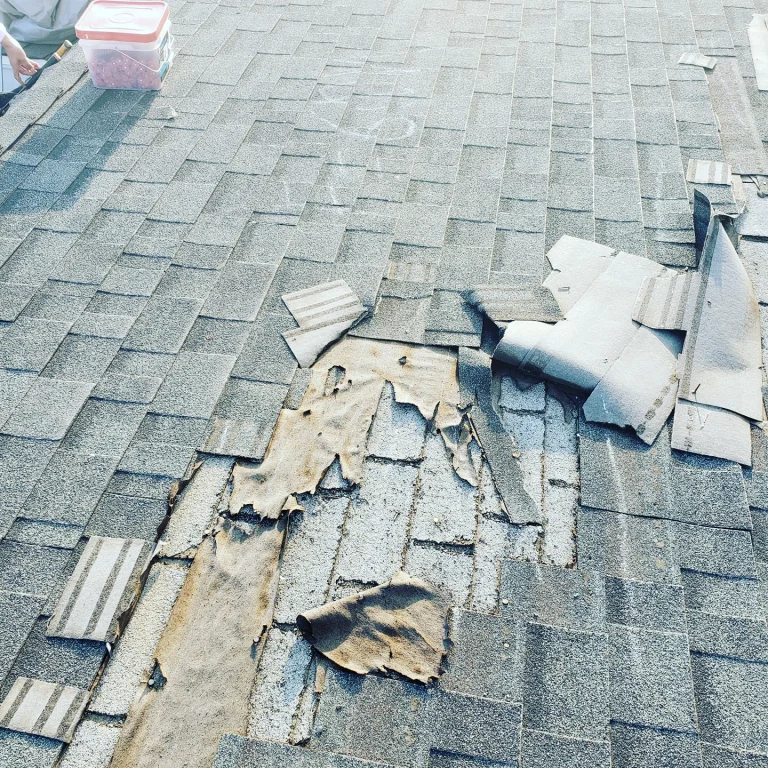 Residential Roofing Contractors
When David, our company's founder, was just a licensed contractor working for another company, it was the needs of residential homeowners that made him decide that someone needed to do better. Turning an easy profit should never be placed over protecting the homes of the community you serve.
Today, we are that business for the residents of Santa Barbara, CA. We give our everything on every project we undertake. We go the extra mile to ensure you get a great job performed by seasoned professionals at an affordable price.
Our company will provide the highest quality outcome for your residential construction project. Get in touch today for free estimates and more.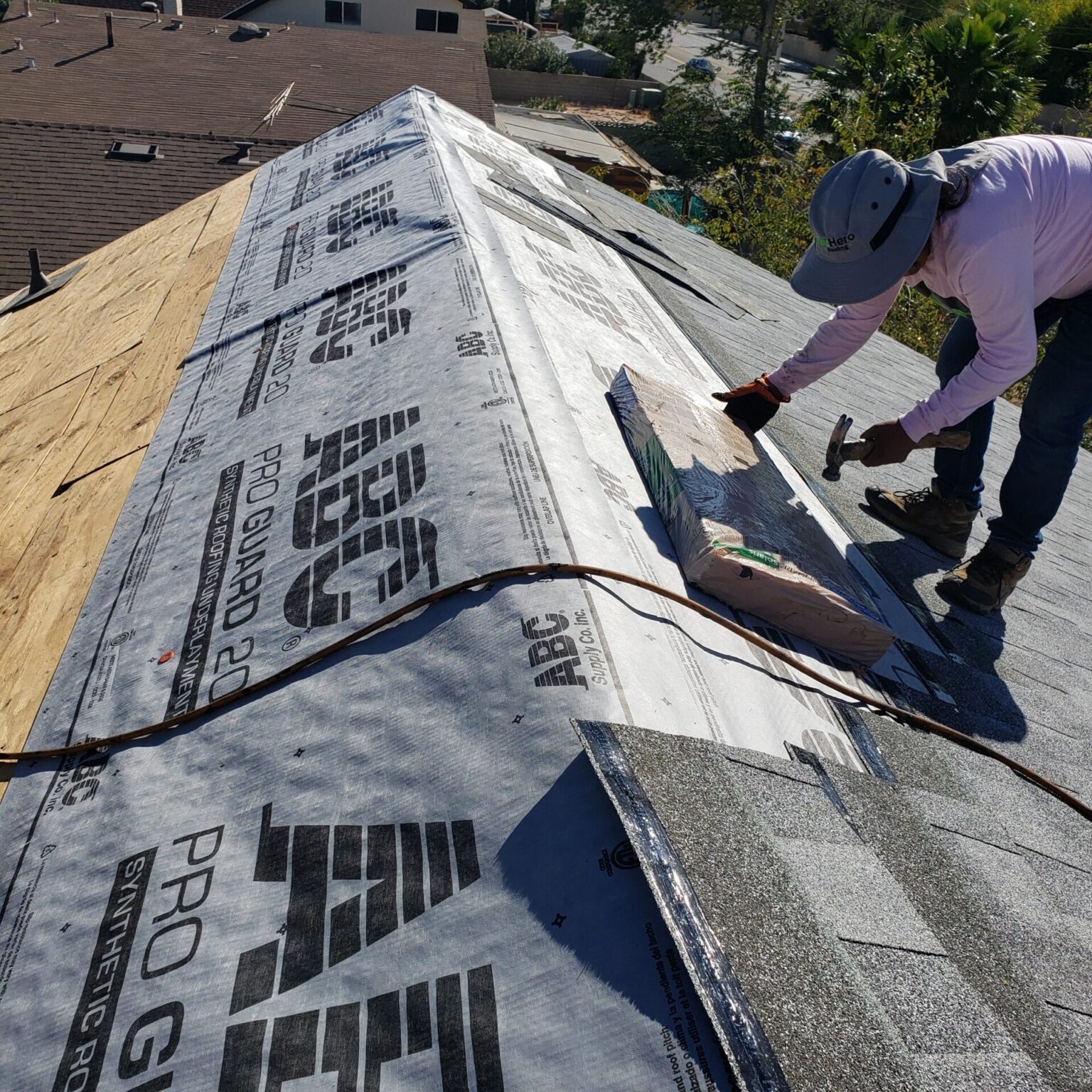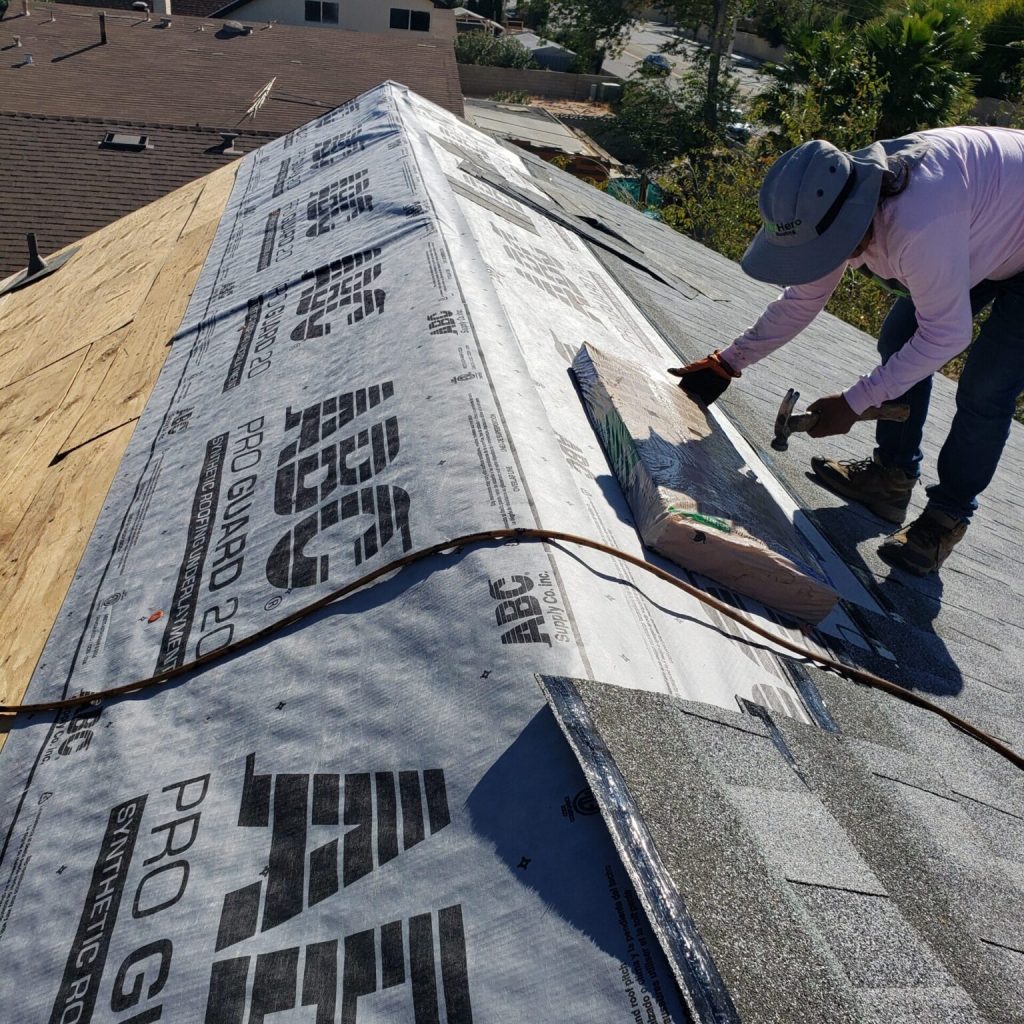 Commercial Roofing for Business in Santa Barbara, CA 93101
Locally-owned businesses in our city need a roofer who will treat them with respect and allow them to continue their operations even after suffering damage from storms and freak weather events. Our roofing contractors are here to ensure your business doesn't have to shut because of these problems.
If your business needs the assistance of professional roofing contractors, call us today. We'll be right over.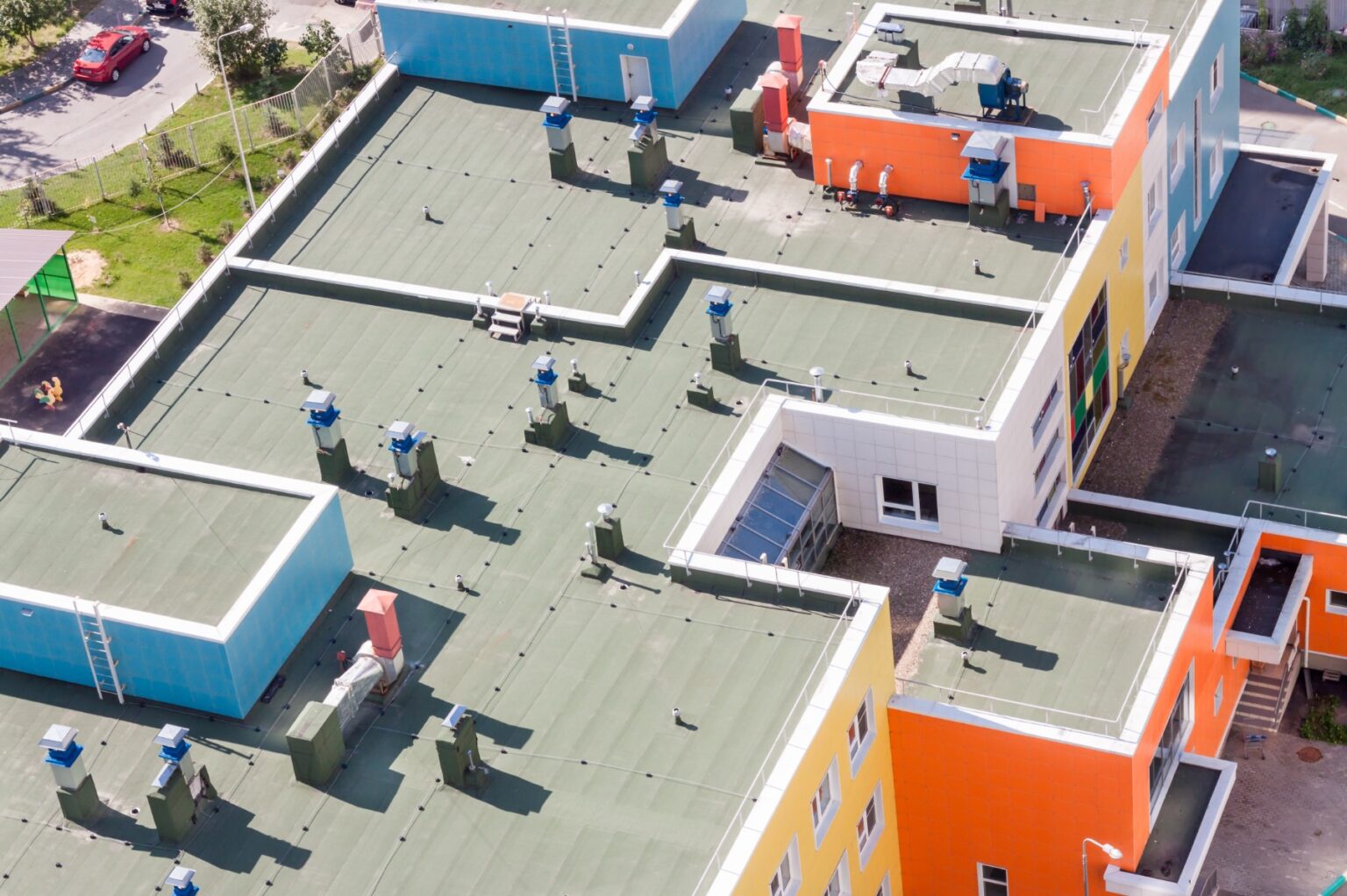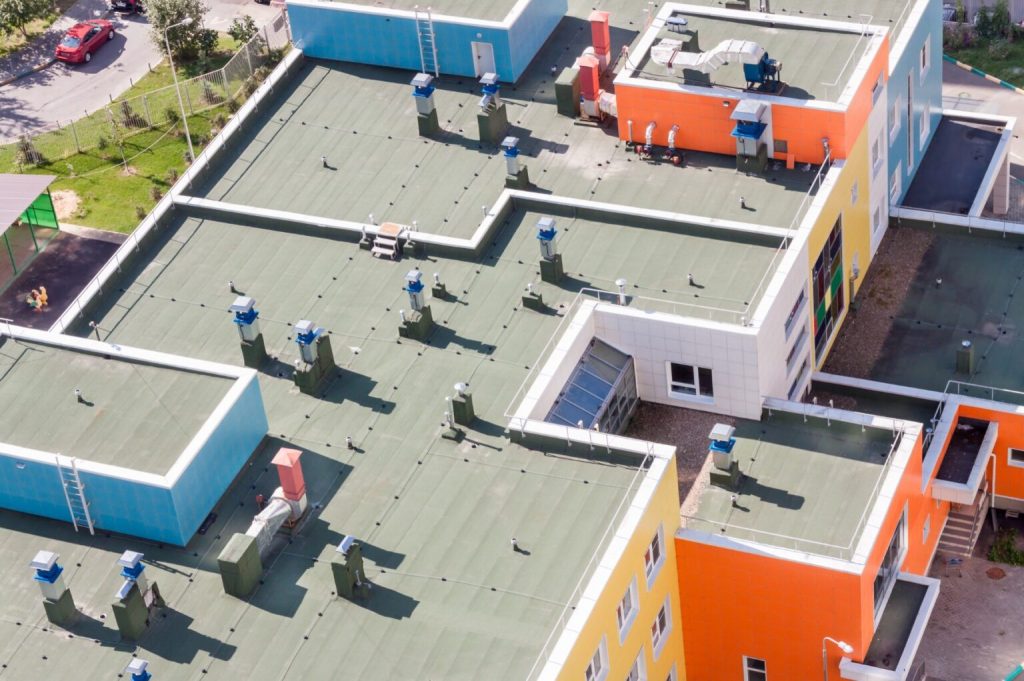 Best Roofing Materials for Homeowners in Santa Barbara
From traditional asphalt to wood shake to composition shingles, we only source the highest-quality materials for our operations. If you have a few questions about the best materials for your home, we'd love to hear from you – get in touch today.
Why We Use Owens Corning Shingles
Owens Corning shingles are many leading roofing contractors' top choices, thanks to their high performance and affordability for the customer. The Duration and Duration Storm lines are especially durable and we use these in much of our work.
Besides this, we value Owens Corning because it employs many people in the Los Angeles and Ventura County areas, creating jobs for communities near to us. As a roofing contractor in the area, we believe that our industry should give back to the community.
These shingles come with a long warranty and will be installed by a fully trained and licensed roofer. We follow the manufacturer's recommended procedures such as applying a hot mop when we install your shingles and will always guarantee that it's performed to the highest standard.
Contact us to learn more about this procedure and the benefits of Owens Corning shingles.
TecHero Roofing raising the roof quality in Santa Barbara
Our team is fully bonded, licensed, and insured. That means you can trust that we'll never leave you with a bad job – we're held to the highest standards by professional organizations and licensing services.
We're always happy to discuss our certification and what that means. If you have any questions, get in touch today.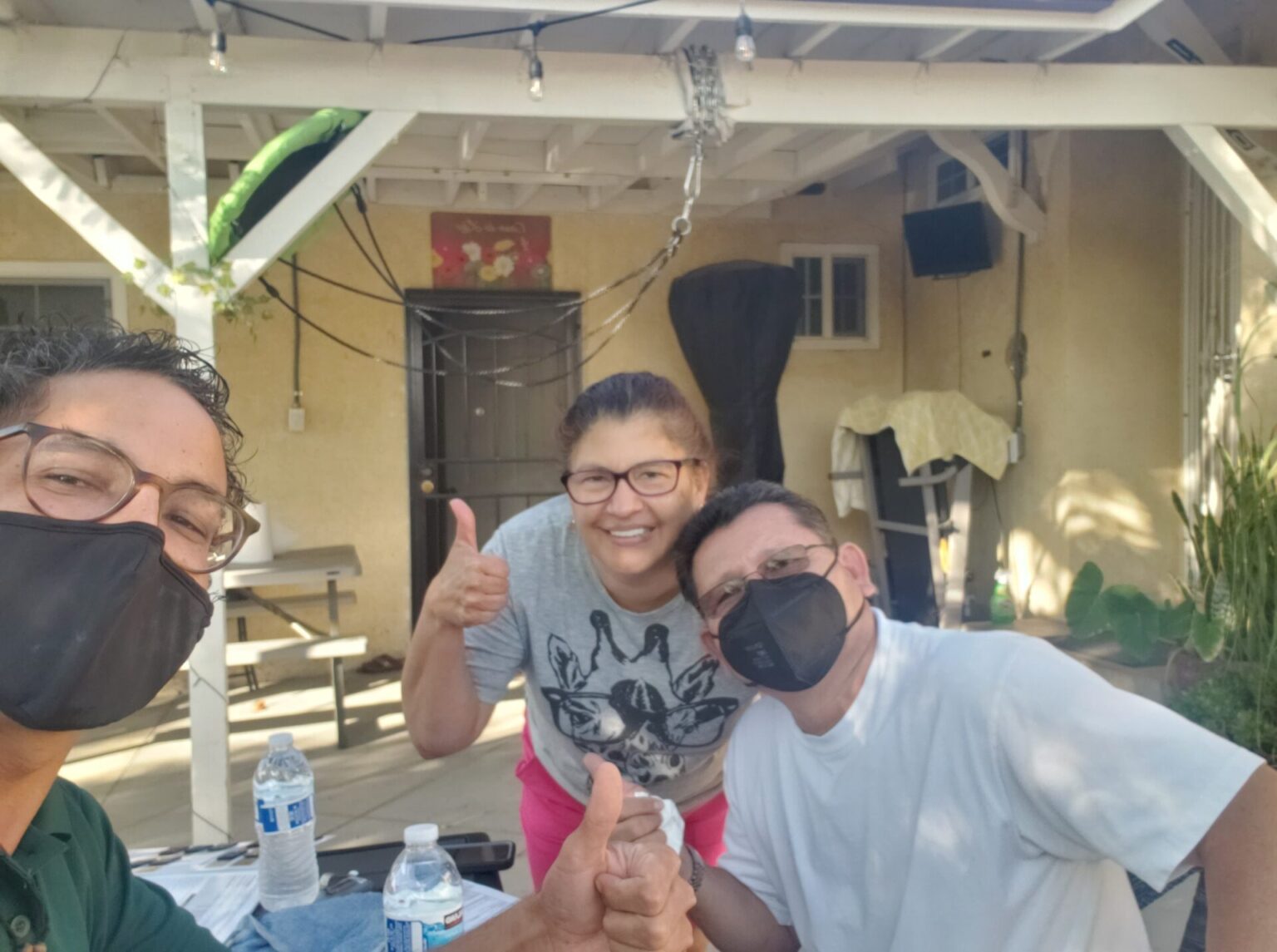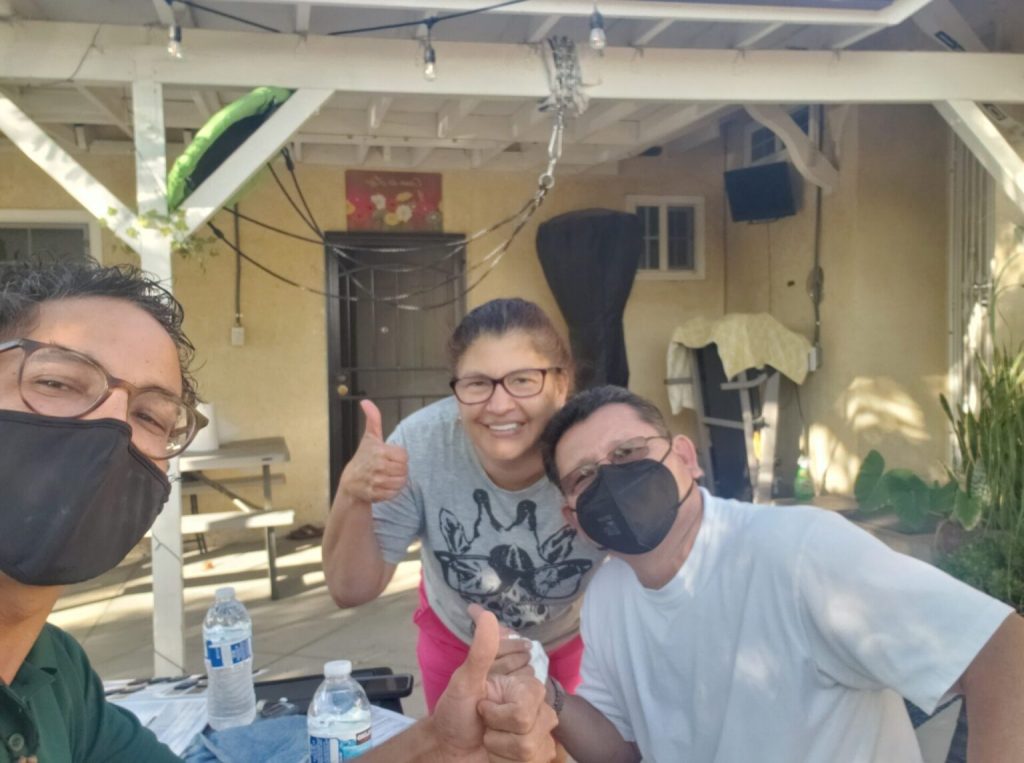 Excellent Customer Service from a Great Company: Top Roofing Contractors Santa Barbara, CA
Every contractor at our company believes in the same goal: to take care of the community that we belong to. In the same way you might ask a knowledgeable neighbor to help fix your sink, we're locals who will greet you with a smile and a wave and get the job done properly.
We're not your real estate agent. We're not trying to sell your own home to you. We won't just fix surface-level issues and leave deeper problems (such as damaged underlayment) unresolved as long as the shingles look fine.
Our contractors provide friendly, courteous service to Santa Barbara residents and business customers but will always be honest and up-front about any issues we identify. We're here to help your home last for decades with minimal maintenance and provide top-quality repairs when needed. Get in touch to learn more about our commitment to the Simi Valley community.
Quality Honor Respect…TecHero Roofing
TecHero Roofing, based out of Los Angeles, California has tremendous skill in handling commercial roofing and flat roofing projects. TecHero Roofing offers FREE roof inspections. We're fully bonded and insured. TecHero Roofing Inc. is also licensed through the California State Licensing Board and we hold a C-39 license.